Queen's Award
An Oldham Evening Chronicle Supplement to commemorate the achievement of Platt Bros. (Sales) Ltd
Tuesday, September 20, 1966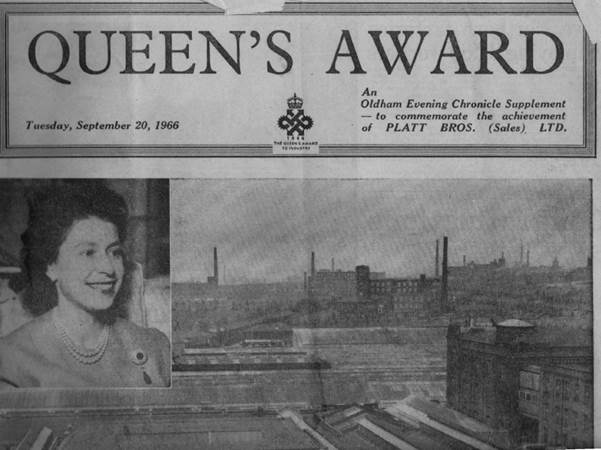 Contents
Five Northern factories employing 8,480 workers. 3
You name the language – they translate it. 7
It's not just machinery – now it's a complete mill to be sold. 16
Future holds even greater promise… Teamwork is key to Platt Group Success. 24
Platt's don't take reputation for granted. 34
TMM — always looking ahead. 41
Through her fingertips, she meets world. 42
Picture view of Platt's men at work. 50
Powerful and efficient publicity. 51
This was the Henry Platt factory way back in 1821. 58
Dave Parker picks production team.. 65
VERNON JENNINGS - HE'S A FULL-TIME TRAVEL AGENT. 67
MANAGING DIRECTOR SHOULD KNOW WHAT GOES ON.. 72
Platt's have 74 cars-but still they need to hire more. 74
From Check Boy to Director. 76
Russian demand for capital equipment will continue. 79
GUIDING 'LIGHT' HAS BEEN WITH PLATT'S SINCE 1947. 90
INTERNATIONAL TRAFFIC BY TELEPHONE. 95
A HARD CORE OF LOYAL WORKERS. 96
Training is Key to Future and Platt's go for it at all levels. 97
FACTS ABOUT HARTFORD WORKS. 103
A Platt's Tribute after 1903 fire. 106
SPARE PARTS EVEN FOR 19th CENTURY. 108
Bodies with his morning flakes. 109
Milestones in the history of Platt's. 111
The Queen's Award to Industry is a richly coveted
prize awarded for exceptional
performances in Britain's export drive.
Platt Bros. (Sales) Ltd. is one of the first
winners of the award, which Lord Derby
presented at a special ceremony at the company
headquarters in Featherstall Road, Oldham.
But the Queen's Award is, in effect much
more than a recognition of current achievements.
It is the crowning of a remarkable
record of selling abroad that has been constant
since this virile sales company was set up in
in some 70 countries. In one year – 1964 -
personnel travelled over 2 million miles, and
their air tickets alone, without taking into
account accommodation costs, totalled something
like £75,000.
The company - it employs over 200 - is the
central selling organisation for cotton and staple
fibre spinning and doubling machinery manufactured
by the Stone-Platt textile machinery
division - the largest group in its field in the
world.
v. Twenty-five directors and senior executives
are constantly engaged in world-wide selling ..•
wherever there is potential business. An active
policy of initiating trade and following up
inquiries is vigorously pursued by the company.
I Working hand in hand with Platt Bros
(Sales) Ltd is a network of 80 agencies covering the world. These agencies have an intimate
Knowledge of local conditions and requirements,
and they are all supported by frequent visits by
Oldham based directors, technical sales representatives and consultants.
The result is a closer customer contact
-both commercially and technically-and a
strengthened sales force.
On effort alone, let alone results, it would
seem that this latest industrial award, with its
Royal endorsement, has been well and truly earned.
PRODUCING the goods for Platt Bros. (Sales) Limited to sell across the world are five factories situated in the North of England, employing over 8,480.
These Individual companies, which are come under the umbrella of Stone-Platt Industries Limited, are Platt Bros. and Co. Ltd.. of Oldham, which employs 2,200; Howard and Bullough Ltd., at Accrington (2,500 employees); Dobson and Barlow Ltd., at Bolton (2000); and in Yorkshire, Prince-Smith and Stells Ltd., of Keighley (1,600); and Longclose Engineering Co. Ltd. at Leeds (180employees).
Together, the factories have a total production area of four million square feet, and they are among the most modern in the world.
To justify this claim, Stone-Platt Industries have, in recent years, spent over £8 million on re-equipping their textile machinery factories. As a result, the factories have modern production techniques, flowlines, equipment and craftsmen.
In fact, one of the factories has increased productivity by 100per cent in five years with the same labour force.
Each of the factories specialises in the development and production of a specific range of machinery.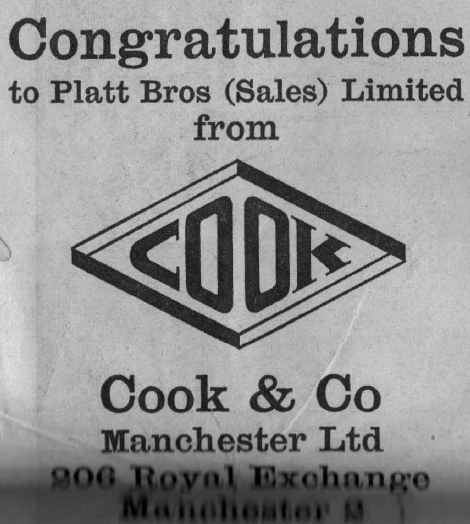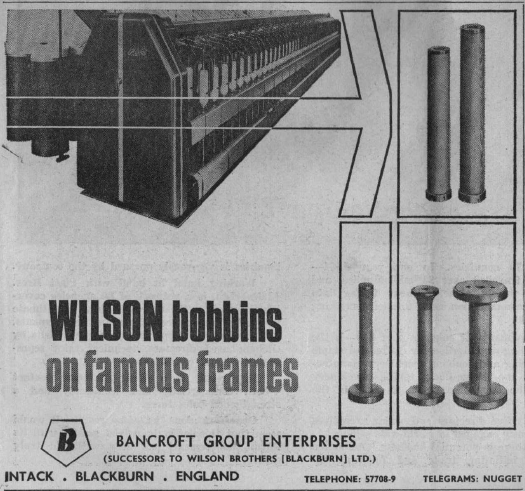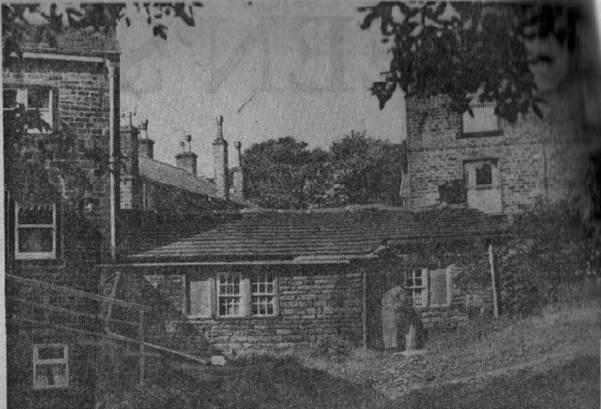 It was in this old smithy at Dobcross that Platt's had its beginnings. Here, In 1750, Henry Platt, village blacksmith, of Nicker Brow, began making woollen carding machines. From such a humble start has grown one of the world's most progressive and efficient Industrial empires.

His tie bears the proud red rose

of Lancashire, and his soft voice

is still burred with the tongue of his

native county.

Yet, at first sight and sound, this

could be misleading, because Major

Robert Bigwood, ex-member of the

Intelligence Corps, can, and

frequently does, speak and write in

any of 16 or 17 languages.

And as head of the Platt group's

translation bureau, he is a natural

for the job, for it is frequently called

upon to tackle any of a multitude

of languages. Mastery of the three R's of this

world, however, is barely sufficient

in such a complicated nerve centre

as the translation bureau, tucked

away in a small but ample corner

of the new Platt Bros (Sales) headquarters In Featherstall Road.

Major Bigwood and his team of

seven have not only to translate,

they have daily to display a technical knowledge associated with the

textile industry they serve.

"I can honestly say we have yet

to be stumped, although we must at

the same time admit that we have

sent one or two translations to a

Chinese agency in London  purely because they were concerned with

complicated technicalities," said

Major Bigwood.

The team of Platt translators

supplement all departments in the

group. They translate from foreign

languages to English and vice-versa,

anything from complicated contracts

for the sales department to routine

business letters. In addition, they have to translate

into three main languages, Platt's

Bulletin, which goes out to estab

(Russian); Mr R Axten (French

trades departments in embassies on

every continent. They have also to

prepare, for foreign reading, technical booklets and service manuals

for Platt-built machinery sold

abroad.

And there are always trade fairs

in far-off parts of the world to bring

in more translating business.

Major Bigwood keeps a record of

every translation handled in his

department. "Of course, the record

is only for statistics and can be misleading as far as the actual work

goes, because one translation in

statistical terms can, in practice,

mean a translation of 50 foolscap

sheets or more," he pointed out. Nevertheless, in cold statistics,

the eight translators last year dealt

with 673 translations into or from

German, 641 French, 292 Spanish

and hundreds of others in anything

from the comparatively common

Russian, Rumanian and Italian to

Serbo-Croat, Flemish and modern

Greek.

And there was one In Welsh!

For Major Bigwood, the wheel has

turned full circle, for he joined Platt

Brothers in 1920 at their former East

Works. I started as a lad of 18 in

the engineering workshop. I had

been at the Oldham Secondary

School and I could speak French,

German and Spanish. With those

qualifications I might have started

elsewhere, but in those days times

were hard and I had to get to work

to bring in some money," he

recollected.

Since then, Major Bigwood bas

served over ten years with the Army

and until 1962 held a senior post in

Australia with the Federal Government. Then, four years ago, he returned

to his native town and the company

he started with and he is still

learning new languages such as

Arabic, modern Hebrew and Finnish.

Those who make up the bureau

with Major Bigwood are: Mr

Kenneth Cox, who specialises mainly

in Spanish, French, Russian and

German; Mr Graham Young

(French, Russian, German and

Spanish); Mrs E Tchikani (Russian

and German); Miss S Riley

(French, Spanish, Portuguese and

Italian); Mr L Sosnovski

lished and potential customers

and Spanish) and Mr P R Edwards

(Welsh and German and studying

Arabic).

Filing cabinets in the Platt translation bureau are labelled appropriately with various languages dealt with. But there is one drawer

labelled "Yatosha Kwa Siku Maovu

Yake" which, interpreted, is a Biblical quote "Sufficient unto the

day is the evil thereof". So far the translation staff have

not had cause to use this drawer

reserved for Swahili.   But with

a company deeply involved in an ever

expanding trade, they know that

one day it will surely come.

And they wait, not with apprehension, but with the confident

knowledge that they have yet to be

stumped.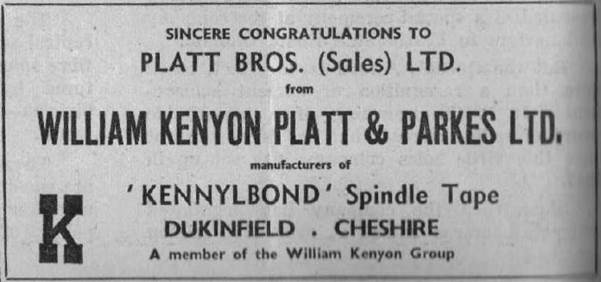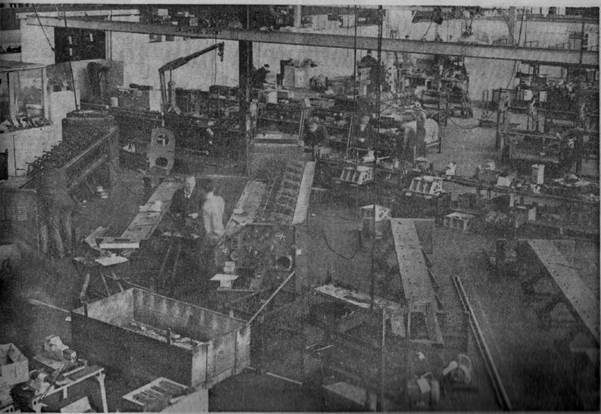 Hartford Works – Oldham's contribution to the industrial force backing Platt Bros (Sales) Ltd.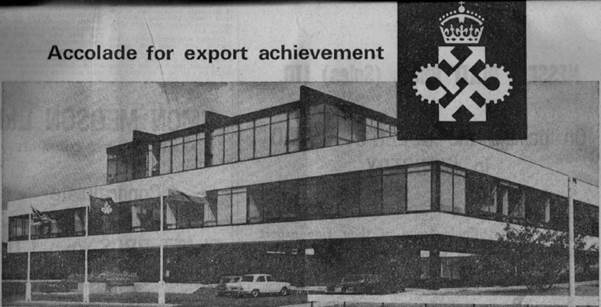 The Queen's Award to Industry, conferred

upon Platt Bros. (Sales) Ltd. for outstanding

export sales records, is indeed a coveted

honour, an index of success...

• In the three years 1963 to 1965 inclusive, export

sales increased by 244 per cent.

• Value of overseas sales last year was almost

£8 million, constituting 90 per cent of total

production.

• Since its establishment in 1947, the Company

has negotiated export contracts worth more than

£225 million, supplied to 70 countries.

Platt Bros. (Sales) Ltd. is the Groups central selling organisation for cotton and staple fibre

spinning and doubling machinery.

From modern headquarters in Oldham, a staff of

more than 200 is engaged in all facets of global

marketing, from market research through to

after-sales service.

Exporting is big business, tough business. The

most dynamic sales force could hardly hope to

succeed without the backing of top-quality

products.

Platts have that backing.

Many years of manufacturing experience, skill and

know-how, allied to modern production techniques in the most up-to-date plants result in the finest

range of textile machines available today.

Platt's. . . The world's greatest exporters of textile

machinery.

Holders of the Queen's Award to Industry.

We've a reputation to maintain!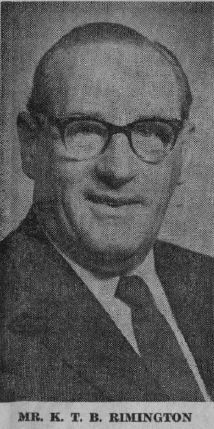 Platt's at Oldham have been

selling textile machines to the

world for over a century now, and

they are still selling them.

Within the last decade, however,

there has been a new development—

to sell the machinery along with

complete mills.

Already, complete textile mills

have been sold through Platt Bros.

(Sales) Ltd. In Sudan, Guinea,

Indonesia and, nearer home, in

Ireland, and work has just started

on a mill being built and equipped

for the Iraq government.

These package deals have been

negotiated by Platt Bros. (Sales)

Ltd., who have brought in other

British firms to form consortiums

to carry out the projects. The result

has been a large input into the

British economy, much to the delight

of the governments of the day.

Package deals serve a dual

purpose, too. For In addition to the

smaller, specialist companies being

given 'pick-a-backs' into overseas markets by the larger companies in

the consortiums, the terms of the

deal usually permit the buying

countries to obtain credit facilities

which would otherwise be difficult,

if not impossible to arrange.

The majority of these deals have

been with governments rather than

companies, and in some cases the

setting up of a textile mill has also

been the setting up of a new

industry.

The package deals handled so far

have involved something over £20

million, and there's a promise of

more.

"We think there is a great future

In this type of venture, and in

addition we still sell our textile

machinery in the conventional

manner," said Mr. K. T. B. Rimington, managing director of Platt Bros. (Sales) Ltd. He pointed out that

other countries had been equally

quick to see the possibilities that

there were in the package deal field.

and competition was keen.

Mr. N. A. Spink, sales director Iin

charge of the special projects

division which has been set up within

the sales company to handle package

deal affairs, took up the story. He

said that quotations could be given

within eight weeks of information

relative to the project being received.

The setting-up of a complete

textile mill or, as is frequently the

case, establishing an industry is

quite a complex business. To start

with, there is usually market

research required into the needs of

the country being served, both in

quantity and quality. Then the type of equipment

necessary to the setting-up of an

industry, from raw material to

finished product, including air

conditioning and electrical installations needs to be researched, and

finally there is the question of

designing the mill in which to house

it.

How a typical package deal is

evolved can be ascertained from the

story of the setting-up a few months

ago, of a textile industry In the

republic of Guinea.

It began when the newly

independent republic realised quickly

that cloth imports were a vital

factor in the national economy, and

that the establishment of a complete

textile factory equipped with

modern machines and run on modern

lines, would not only be of considerable financial benefit to the country

but would also be a corner-stone in

an ambitious industrialisation programme.

Preliminary discussions on a suitable scheme started early in 1963and following several months of

further negotiations with the Ministry of Economic Development,

a contract was concluded with a

consortium headed by Platt Bros

(Sales) Ltd.

Guinea's first textile project had

started, and based on import

statistics and per capita cloth consumption over preceding years, it

was decided that the new factory

should set a target of supplying just over half of the country's textile

needs.

On this basis, it was assessed that

there would be scope for the

importation of more specialised

cloths, and there was room for a

home trade expansion once the

industry had settled Into full production with an adequate trained

staff.

And so plans were prepared for a

textile plant which would eventually

employ some 900 workers and consume about 3700 tons of raw cotton,

to be converted into 24,000,000 yards

of finished Cloth for distribution

among Guinea's 4,000,000 inhabitants.

The project, however, did not stop

at the design, supply and installation

of a complex range of machinery

and equipment, and with the building in which to house It. It also

included provision of a housing

estate for management staff, a

separate office block, a mechanics'

and electricians' workshop . . . it

even anticipated the need for a

bicycle store and canteen.

Then there was the training of

staff to take into account. Preliminary training was organised both in Britain and on site - some of the

key operatives were, in fact, brought

to Oldham where they were taught

initially In Platt's training school

and later at Oldham Technical

College.

European staff, on whose practica1

experience the success of the plant's

early years would depend, were also

selected.

The terms of the contract also

included every possible aspect of

assistance, from provision of office

equipment to vehicles for transporting raw cotton and finished goods,

from suggestions for landscaping

the entire site to the Initial supplies

of chemicals.

Heading the consortium was Platt

Bros (Sales) Ltd., who supplied

spinning machinery, and the associated companies were Richard

Costain (Gulf) Ltd., who carried out

the clvii engineering and building;

Coseley Engineering Services Ltd.,

who dealt with the structural steel-work; British Northrop Sales Ltd, who supplied weaving machinery; Mather and Platt Ltd, who supplied the finishing plant; the English Electric Company Ltd, who supplied electrical equipment; and Hall and Kay Ltd, who provided the air conditioning plant. As Mr Rimington says, international competition is bound to become keener and there will be more and more package deals.


By Mr. F. G. Hawkings – group director of the Platt group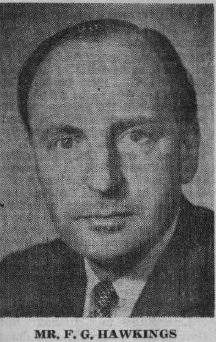 Well over l00 years ago, the
name "Platts" became
associated at home and abroad
with the worlds beat textile
machinery. Today It still is, and the
presentation of the Queen's Award
this week to Platt Bros. (Sales)
Ltd., by the Earl of Derby, underlines this achievement,
In fact, it is true to say that
Lancashire made textile machinery
been preeminent throughout
the world since the industry first
came into being, and is maintaln4ng
that pre-eminence today. From this
one might assume that the company
has conducted its business in
more or less the same way for over
a century in reasonably similar
trading conditions.
In reality, however, there have
been enormous changes, both
domestic and external, which have
altered the whole trading environment, and it must be a source of
satisfaction to all at Platt's that in
a new world the old pre-eminence
continues.
What have these changes been?
F1rst, there has been a great
increase In the spread of the textile
industry across the world. As each
new country has reached maturity,
one of the first industries to be
established is a textile industry and
although this has led to contraction
In the old industrial countries, the
demand for textile machinery has
been large.
Secondly, this has led to the
growth in other countries of textile
machinery industries to share in
world demand, and this rate of
growth has accelerated sharply
since the war. Competition is
therefore keener today than ever
before.
Thirdly, the development of new
fibres has given rise to a demand
for entirely new types of machinery,
and the pace of technological
change is fast.
These external changes have
taken place while other changes
were being made which affected
Platt's profoundly.
The merging of the British
spinning mach1nery manufacture,
and the formation of Textile
Machinery Makers Ltd in 1931,
gave a shape and a competitive
strength to the industry which have
stood it in good stead.
Platt's was at the centre of the
new grouping. Later, through
further amalgamation, Platt's
became connected with more companies in Yorkshire, so that today.
through the parent company,
Stone-Platt Industries Ltd., the
Platt Group is the world's largest
supplier of textile machinery.
This group, comprising 9,000
people in 15 companies, with a wide
product range extending from preparation and spinning machinery to
warp knitting and dyeing, and with
a turnover in 1965 of £22m., is, I
believe, one which can more than
hold its own today in a competitive
world, and can expect in future to
grow in strength.
What are the basic requirements
to ensure that this happens? First
must come the ability to sell, and
selling capital equipment is a complicated task.
An effective salesman must have
a wide technical knowledge of his
equipment because the buyer will be
a technologist. He must be a
Linguist, he must have a thorough
understanding of export finance and
he must be tough.
In this field, every successful
organisation must be particularly
well equipped, and the record of
Platt Bros. (Sales) Ltd. is convincing proof.
Since the company was formed in
1947, It has gained export contracts
valued at £227,000,000, and in the
past three years alone has won oversea orders in excess of £27,000,000.
In fact, last year some 93 per
cent of the company's total turnover was for export.
In addition, by virtue of the
initiative taken by Platt Bros.
(Sales) Ltd., gaining contracts
for complete mills — including everything from the erection of buildings
to training overseas operatives — it
has obtained export orders for more
than £8,000,000 for other British
companies since 1963.
In citing these figures, it will be
appreciated that however good the
salesman, he can have little hope of
real success unless his products are
competitive.
Here, the contribution of the
group's research company TMM (Research) Ltd
has been impressive, and was recognised by

<![if !supportLineBreakNewLine]>

<![endif]>
the Textile Institute's jubilee award
in 1964.
In this company, 15O people carry
out a group programme of research,
both in the field of textile technology
and mechanical engineering. The
fact that over the last 15 years the
productivity obtainable from the
group's spinning machinery has
increased by a factor of three is an
 indication of the ingenuity and

<![if !supportLineBreakNewLine]>

<![endif]>
effort of all those in the group
concerned with research and
development, and is the dividend
from a policy Of substantial and
increasing investment in this field.
Each year the group is acquiring
more sophisticated plant and is at
present evaluating the benefits of
computerised production control and
tape-controlled machine tools. But
in the last resort it is the individual
production effort of each man that
matters, and the Platt Group has
always been, and continues to be,
fortunate in the quality of the
people who comprise it.
Whether one is working In Oldham, Bolton, Accrington, Keighley,
Leeds, or Burton, in Bombay, Karachi, Sao Paulo or any other places
where a Platt nameplate decorates
a door, the accent must be on the
future, on new products, new ideas,
new methods, new processes. The
past has been impressive but the
future holds even greater promise.
The deserved success of Platt
Bros (Sales) Ltd, which this issue
Commemorates, has been won by the
Individual efforts of each man and
woman in that company. They are a
credit to themselves, to the company and to Oldham.
But their efforts would not have
been successful without the contributions
from all the other members
of the group who, through research,
development, design and manufacture, produced the goods for export.
This is good teamwork, and with it
the group is well placed for the
future.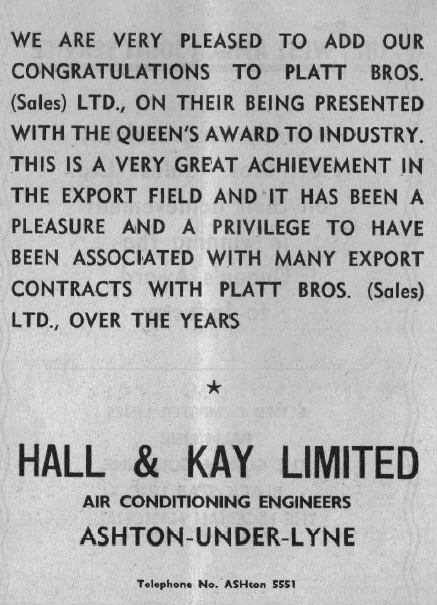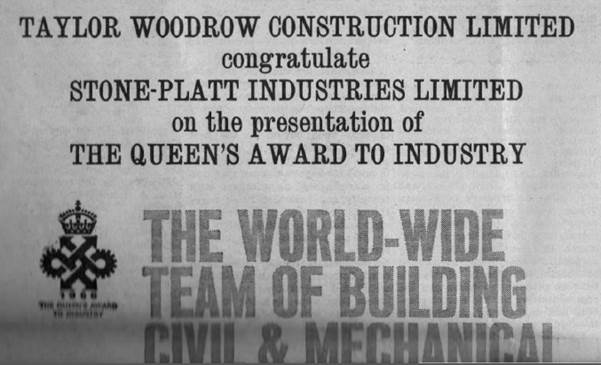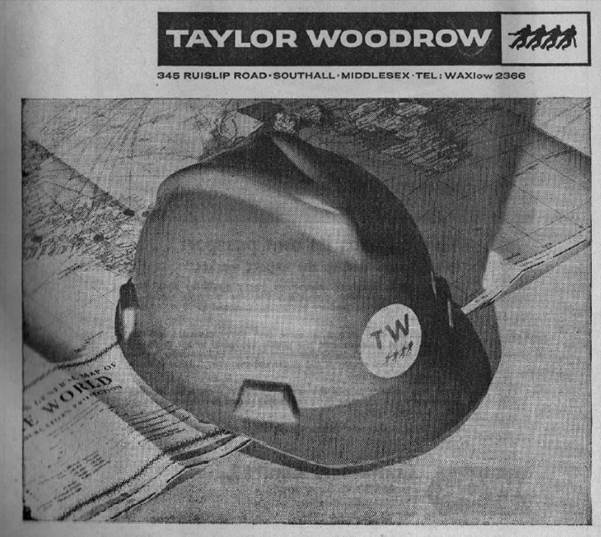 Having been in the forefront of textile machinery
manufacture for close on 150 years, it is natural that
Platt's should by now have become "the first name in textile
machinery."
To achieve this accepted trade mark it has been necessary for a constant high standard to be maintained, and it has. In fact some Platt built machines are still in operation almost a century after they were installed.
These days however it is not nearly enough to trade on a past reputation. "Established in 1821" means little or nothing to modern industrialists seeking modern efficient machines.
While the company is proud of its achievements and world-wide reputation for quality, however, it cannot be said that Platts are living in the past.
If anything, it is the opposite. Only recently, the company was involved in the manufacture and commissioning of the most modern automated spinning plant in Europe. This plant provided 100 per cent increase in productivity and reduced the number of operatives necessary to work the department from 60 to 32.
This, however, is only one aspect of present day policies being carried out at Platt's. Technological advances are a continuing process in the constant bid for better, more efficient and more sophisticated machinery.
The current range of textile machinery manufactured by Platt's …
More than 75 per cent of the
company's current production is now
shipped overseas in the face of the
fiercest competition, and from this
it is clear that Platt's still produce
the finest textile machinery In the
world.
Indeed, at the Brno trade fair in
Czechoslovakia last October the
company's Century High Production
Comber was awarded a gold medal.
From 399 entries put forward by
20 countries covering a wide range
of industries, only 31 medals were
awarded.
At the presentation of awards, it
was said: The committee compared
the present-day world standard with
that of the exhibits, and awarded
gold medals only to those exhibits
that surpassed this standard in
technical and economic results."
Over the years, Platt's has
received 40 similar awards for
quality at various exhibitions.
To back up their claim that their
machinery is the best, Platt's insist
that it is properly installed and
commissioned. For this reason, a
globe-trotting team of fully-trained
engineers is maintained to erect
plant and equipment in overseas
countries.
To ensure a steady supply of trained personnel, the company was one of the first to institute a student engineer training scheme, which enables student engineers to carry out – as part of their training – practical research work to assist them in their studies for degrees and higher national diploma courses.
This scheme has been highly praised by the Royal College of Advanced Technology, Salford.
Naturally, student and apprentice training forms an important part of the company's policy, but Platt's also set the pace by running staff appraisal schemes to provide training for men who are considered potentially suitable for future management.
With a considerable investment to create and train for the future Platt's is constantly striving to increase productivity and efficieny.
In recent years a large building programme has been mounted and new
machinery bought,
Platt Brothers has one of the
largest machine shops in the
country in which they manufacture
all their own packing cases. These
include specialist packs for overseas
shipment.
Nowadays, there is scarcely a production
process that cannot be seen
in operation at Hartford Works including spring making and the latest methods of covering components
with Polyurestrene,
It would seem that with a
dynamic management backed by the
resources of Stone-Platt Industries,
the long-established Oldham company
of Platt Brothers is determined
to remain the first name in textile
machinery manufacture.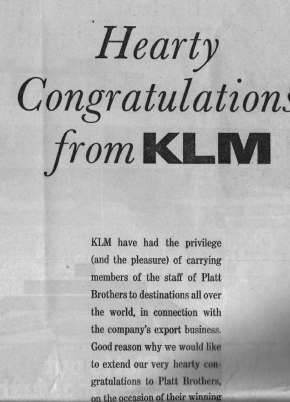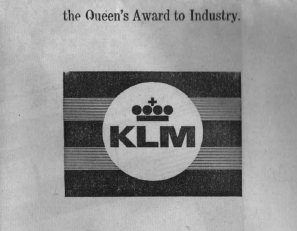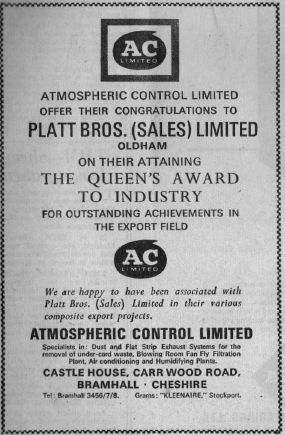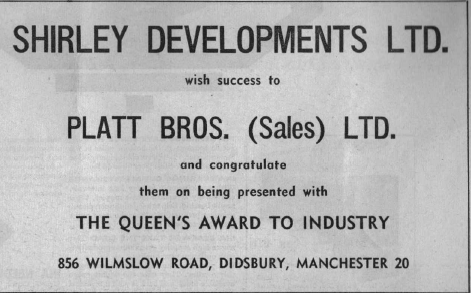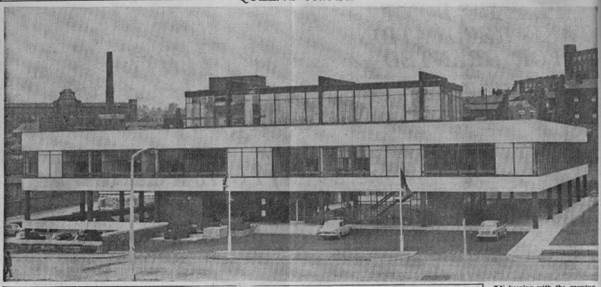 In keeping with the growing
responsibilities and success
of Platt Bros. (Sales) Ltd.
these new offices were built in
Fatherstal1 Road South to
house the staff and activities of
what constitutes the nerve
centre of a world-wide organisation.
The offices were opened in
January, 1965, with the Government represented by Mr.
Douglas Jay and the town of
Oldham by the Mayor, Councillor Edward Kenney.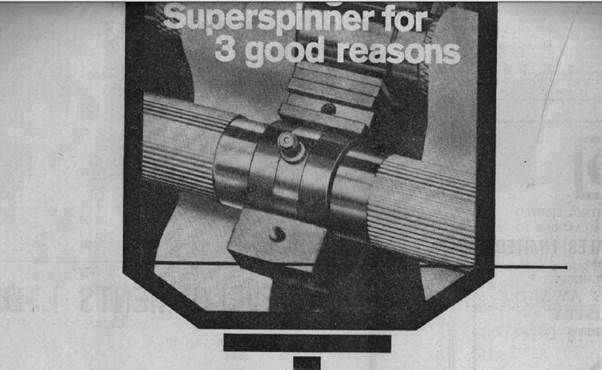 Control over stock of over a million spare parts, involving something in the region of £2 million in capital, is maintained by a computer.
The computer which cost £53,000 when it was installed for Platt Bros and Co Ltd last year, handles the company's account processes – including the payroll of some 2,000 employees.
By introducing the computer, the company has been able to reduce stocks and at the same time obtain accurate information on the stock position.
The computer—an ICT 190
comprises a central processor with
4,096 words of magnetic
storage, having a word cycle
of six microsecs. It has a 300-ce
per-minute card reader, a 100-
per-minute card punch and 300 line
per-minute line printer.
The sales company and the
Production companies of Stone-Platt Industries are backed up by
yet another of
the group's units.
It Is TMM (Research)
Limited, the central research
and development organisation
which is based at Helmshore.
TMM (Textile Machinery
Makers) is responsible
for research, development and
the testing of plant and constant appreciation of new
fibres. The company also provides an invaluable technical
service to spinners both at
home and abroad.
Naturally, a close link is
maintained between the
research and sales company.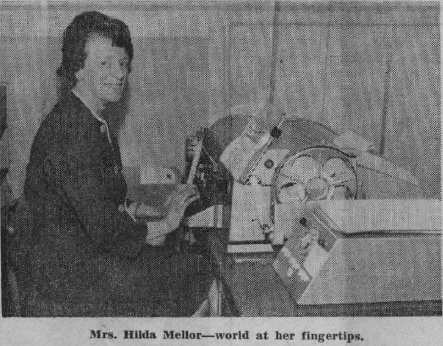 She was waiting happily in the
queue for Johannesburg when I
called. And what's more, she
frequently has the same trouble
with Istanbul and Rio, writes Alan
Crumpton.
Not that 15 to 20 minutes is all
that long, when you know that once
your transport arrives you will be at
your destination within ten seconds.
And in any case. there are always
the comparatively easy hops across
to Europe that can be done at any
time when there are a few seconds
to spare.
The only trouble is that there are
no passengers on the International
"transport" system that is Platt's
Telex centre. All that it carries are
messages - many of them vital - to
company directors, salesmen, agents,
'fitters" and customers scattered in
many distant parts of the world.
Nevertheless, the "conductor"
Mrs Hilda Mellor, who has operated
the Telex system since it was
introduced to the Platt organisation
with the opening of its new sales
company office two years ago, feels by now that she really is a woman of the world.
"Although I only see the messages from other countries in cold type, I now feel I know the operators at the other end. Certainly I know the individual ways they put messages over."
But Mrs Mellor has a deeper feeling 

bout

 her job that is far more than one of a mere personal contact with some anonymous friend across the sea. "I often feel humble when I realise that my speed and accuracy in transmitting vital information could well mean more or less work for thousands of employees within the group whose livelihood depends on orders being on orders being secured In some far off place," she said.

<![if !supportLineBreakNewLine]>

<![endif]>


<![if !supportLineBreakNewLine]>

<![endif]>
Mrs. Mellor has always had an
interest in telecommunications, and
it appears to have stood her in good
stead for she knows practically
every dialling code that will connect
her with regular contacts. But
there's a dialling code directory at
hand, just in case.
The Telex — similar to a newspaper
teleprinter — is an automatic type
writer which enables one subscriber
to dial another and then proceed to
type a message... a kind of
mechanical telephone without voice.
Like the telephone, It Is comparatively easy to dial contact with
"local" calls — in Platt's case,
Europe — but "trunk" calls to some
parts of the world often mean a wait
of up to 20 minutes, and Telex operators in various parts of the country
have to queue until it is their turn
to occupy the line.
There is also the question of cost,
for this method of contact, although
valuable, is expensive, and more
time costs more money.
So in the interests of economy,
Platts have a machine allied to the
Telex that records the typed
message on punched tape, so that
when the line is clear the tape can
be fed into the Telex and the
machine will type at 88 words a
minute, or virtually twice the
manual speed.
Without doubt, the Platt Telex
system has enabled the sales company to secure some contracts by
virtue of sales representatives being
able to obtain vital Information
during negotiations abroad.
The Telex office has been
described as the pulse of the Platt
organisation----and if that is so, Mrs.
Mellor is surely its heartbeat.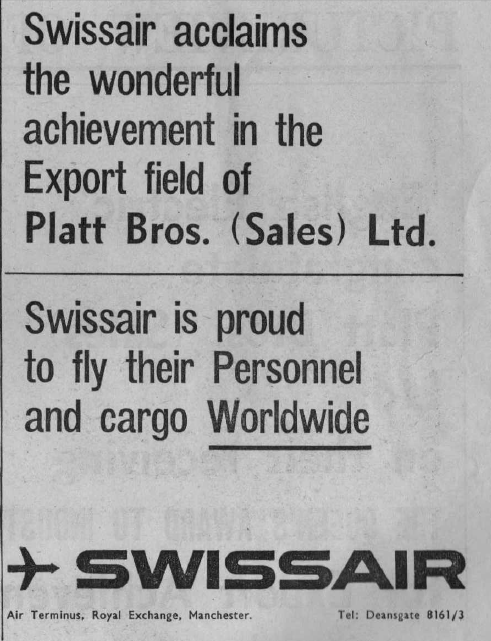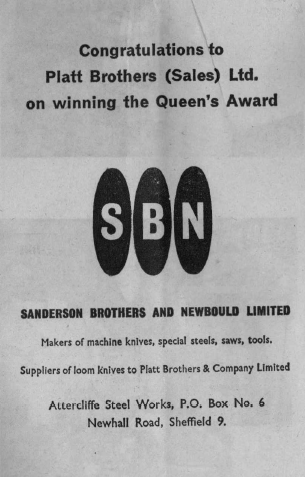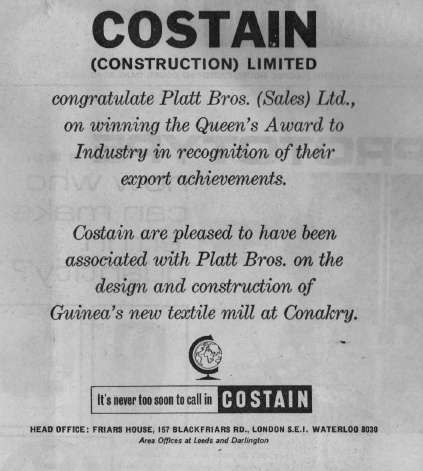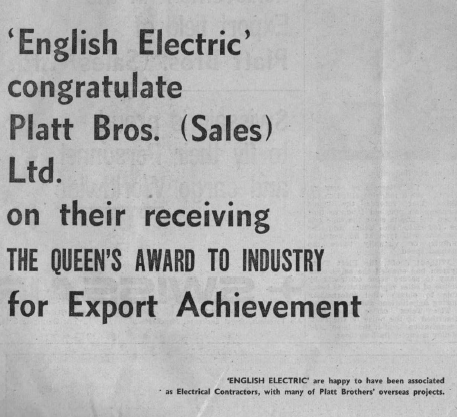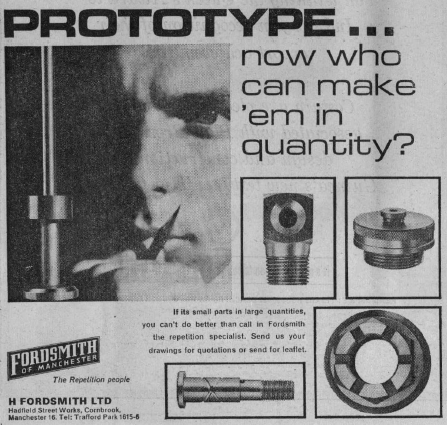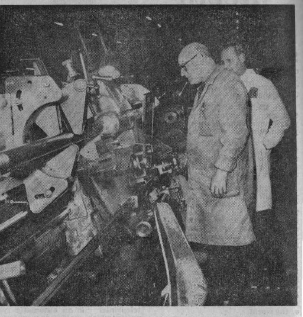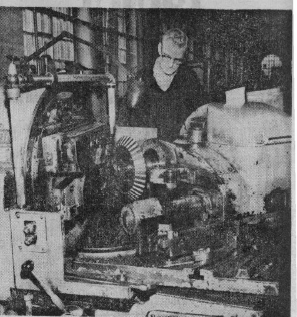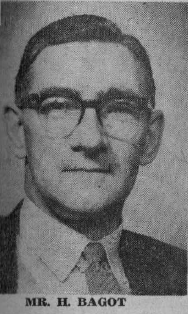 In a highly competitive age it is no longer sufficient to
have a first-class product and men who are technological
experts, as well as first-class salesmen to sell it.
Nowadays it is an absolute
necessity for production and sales
departments to be backed by a
powerful and efficient publicity
organisation.
And the Platt group is no exception. Publicity for the textile
division is planned and put into
operation from Oldham.
Publicity in the world of a
dynamic Industrial enterprise, how
ever, is more than the mere placing
of advertisements and the right type
of news items In technical publications important though it is.
It means all this and more. Working under Mr. R. Bagot, head of the
textile group publicity, are photographers, graphic designers and
artists, copy writers for advertising,
technical authors and publicity production men.. . all experts in their
own field and who combine to make
up a forceful team geared to gain
maximum impact in any publicity
field they set out to conquer.
An important task for this team
of 24 Is organising stands to demonstrate group products throughout
the world. 'We have to arrange the
lay-out of the stands and supervise
their building, and in many cases
see the job through, although on
some occasions we hand over the
final supervision stage to our sales
representative covering the particular part of the world we are dealing
with" said one of the team.
Having recently exhibited at the
Moscow Trade Fair, similar fairs
are due to open in the Immediate
future in Mexico City and Greenville, South Carolina. Other exhibition stands organised from the Oldham base include those at Peking,
and India, and plans are already in
hand for the International Basle
Fair in 1967.
Sales and technical literature has
also to be prepared for the groups
sales representatives, agents and
textile mills scattered throughout
the globe.
One of the major if routine projects undertaken by the department
is the regular publication of Platt's
Bulletin, 16,500 copies of which are
circulated to existing and potential
customers and Government trade
departments in all parts of the
world. It is printed in three foreign
languages as well as English.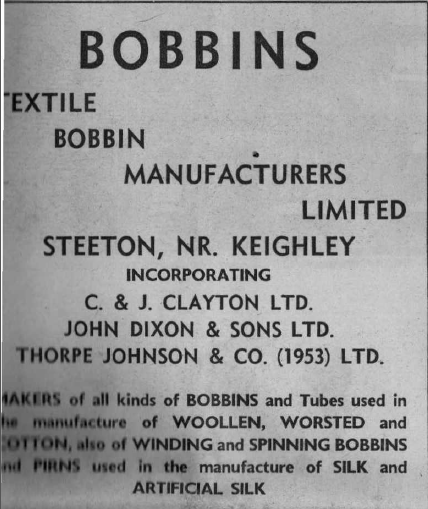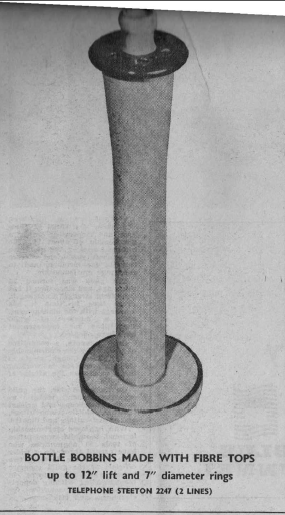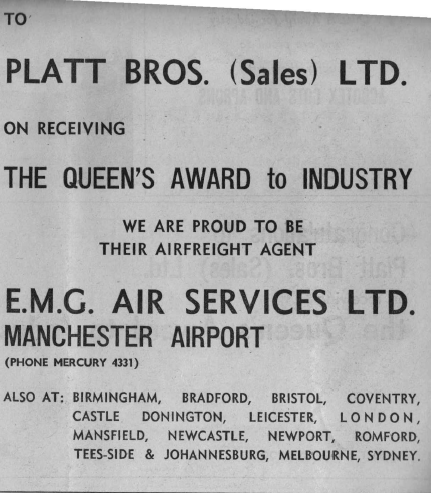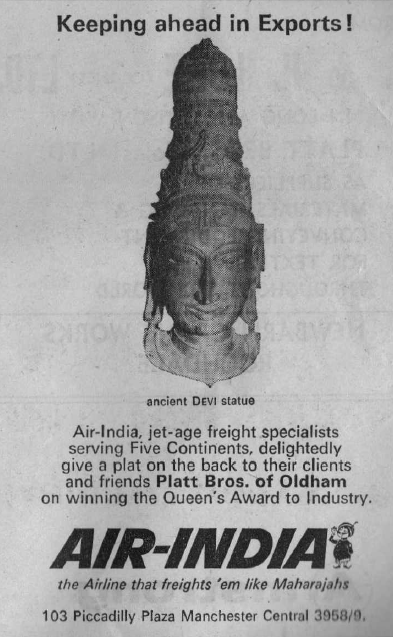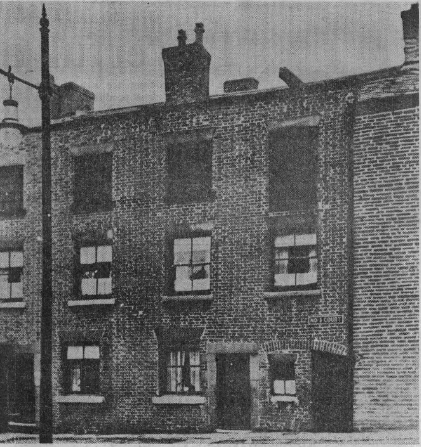 This workshop
in
Ferney Bank,
Huddersfield
Road, Oldham,
was opened by
Henry Platt in
1821.
He employed
a staff of five,
- and, because he
was short of
money to pay
them, he tried
to borrow some.
He met Elijah
Hibbert, a
partnership was
formed, and a
second Industrial
revolution
had started.
This revolution
was the
phenomenal
growth of the
Platt textile
machinery
manufacturing
business, which,
from this
humble beginning, has developed into a multi-million pound world-wide network.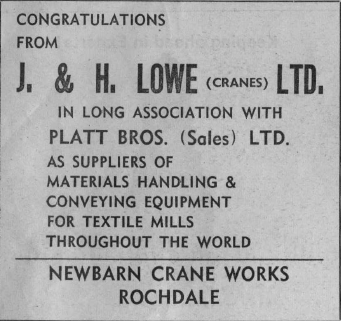 Within Platt Brothers there is a Guild of
foremen and Supervisors with
membership of about 90.
The principal aims of the guild are
to promote social and welfare
benefits for members and
encourage craftsmanship.
The guild was formed 20
years ago, and since then it
gone from strength to strength.
From time to time it has
meetings with the management
and a number of guild
suggestions for improvement
have been adopted.
Once a month, a committee
of nine, under the chairmanship
of Mr Fred Clough, meets in
the staff canteen in working
hours to discuss the affairs of
the guild.
On the social side, the guild
organises such things as
bowling handicaps and cricket
matches, skittle competitions,
and annual outings and dinners.
With improved craftsmanship
in mind, the guild award prizes
of tools to apprentices who
have earned them. On a wider
scale within the factory, two
officials of the guild compare
notes with management recommending
winning departments In a competition for
cleanliness and efficiency.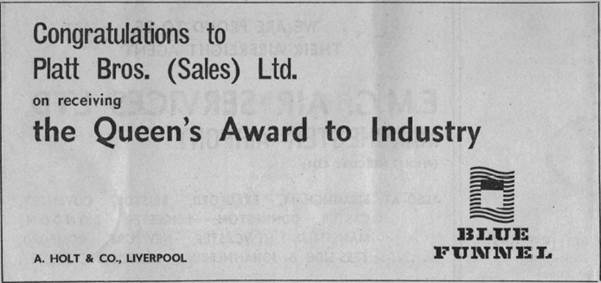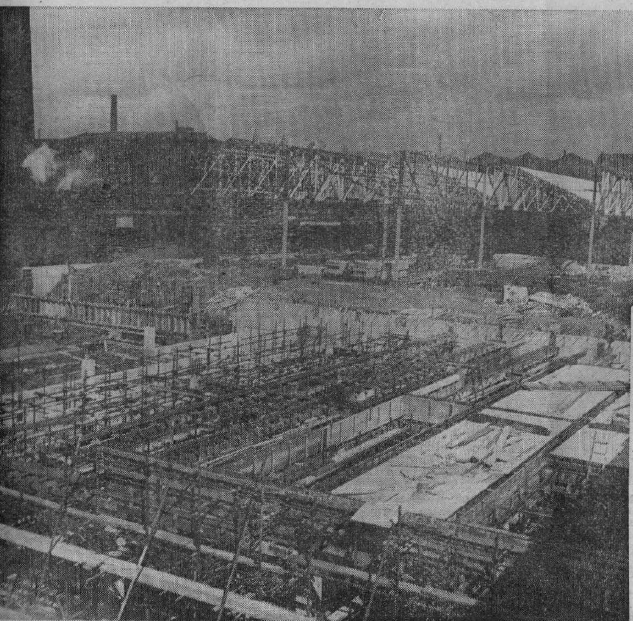 For Platt Bros. (Sales) Ltd.
to sell first class textile
machinery in the markets of
the world. It is necessary for
the works of Platt Bros.
and Company Limited, one of
the production companies, to
back up the quality claim in the
goods they turn out. This means that modern techniques

<![if !supportLineBreakNewLine]>

<![endif]>


<![if !supportLineBreakNewLine]>

<![endif]>
in up to date premises are a
necessity and to this end the
company had spent some £8 million in recent years.
This picture, taken during
the re-building phase, shows
the magnitude of the project.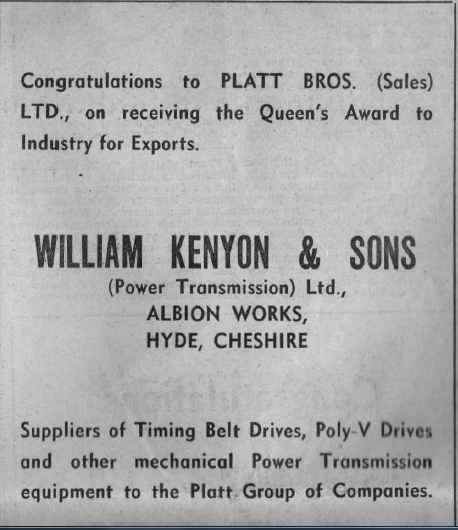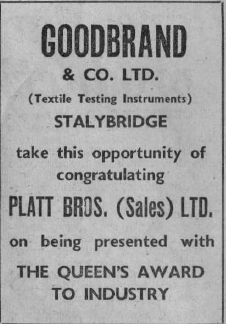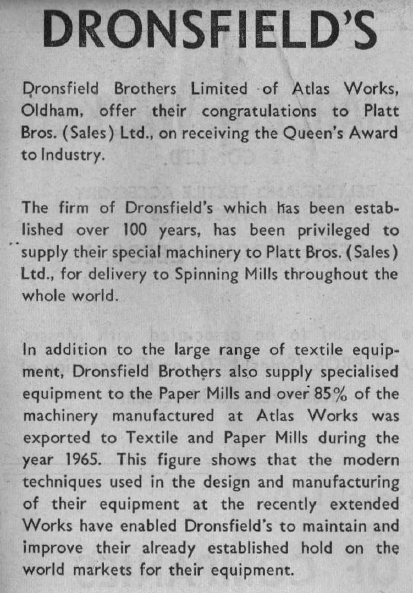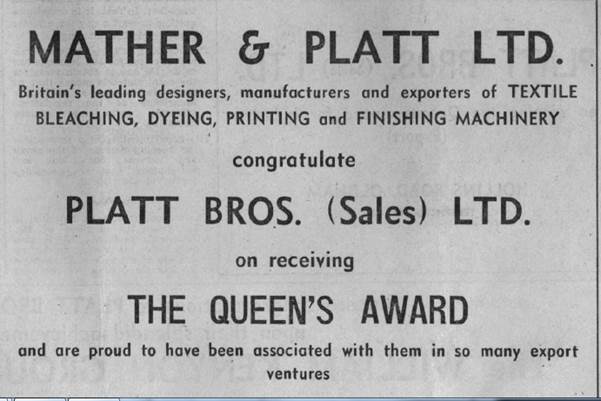 THROUGHOUT the Rugby League fields of Britain he is known as
Oldham's international loose forward.
But down at Platt Brothers'
Hartford Works. he is the man' who
picks the production team.
He is, of course, Dave Parker, personnel
manager.
The overall responsibility of
recruiting staff up to senior management
level rests squarely on Mr.
Parker's shoulders, which are broad
enough to carry also the problems
of industrial relations, safety and
welfare - it includes a medical service -
security and training,
A large slice of Mr. Parker's rime,
however, is consumed by the education
and training system which is,
naturally, considered highly important
by the company.
All trainees, whether student
engineers or technician trainees,
have to go through the training
school, and they are all interviewed
before being taken on, to ascertain
whether they are the right sort of
raw material and in which field they
are likely to be happy and benefit
the company .
We pay a great deal of attention
to getting the right man in the right
job, and in assessing him we take
into account all kinds of things
besides qualifications - we even
question them on their outlook on
life in general," said Mr. Parker.
Outside the training scheme,
other employees are taken on more
or less up to any age providing they
are fit for the job they are seeking
or being asked to do. But here again, a great deal of importance is
attached to putting men into jobs
that suit them.
From starting work with Platt
Brothers to virtually retiring age,
the staff is subject to an appraisal
scheme. Regular reports are submitted
to management from departmental
heads, with recommendations
of likely promotion candidates,
These men - or women - are interviewed
from time to time, and if
they prove to be men of the substance
demanded they automatically
fall into consideration for promotion.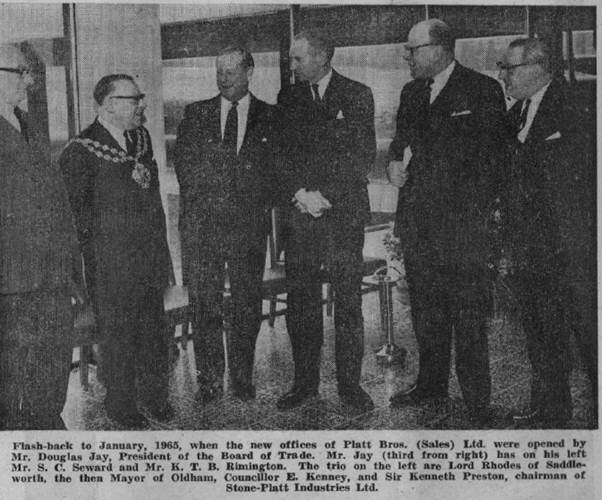 ANYBODY who has ever
experienced difficulty in booking
a holiday abroad will hardly
envy Mr. Vernon Jennings his job.
For Mr. Jennings, as shipping
manager for Platt Bros. (Sales)
Ltd., is responsible for arranging
the transportation of men and
material to all parts of the world.
He is a full-time travel agent, and
much more besides. Not only has
he to arrange travel for Platt
personnel going abroad, but he has to know the most direct or quickest air routes to get from place to place.
It might well be that there are two
or three airlines operating from
one part of a country to another,
in which case I have to know the
type of aircraft they are flying
on the route, one being faster than
the other. In fact, it is sometimes
quicker to wait a day for a faster
plane," said Mr. Jennings.
But booking flights is only one
aspect of the job Mr. Jennings has
to do. He has to obtain visas for
the men, and this means that he
must always have an up-to-date
knowledge of the regulations
affecting entry into various
countries .
His department is also responsible
for keeping records of the many
and various inoculations and
vaccinations that are necessary
for world-wide travel.
The movement of men, however, is
far from the simplest of Mr.
Jennings's problems. He is also
responsible for moving machinery
and equipment by sea. At one time
he saw three complete factories shipped abroad in the short space
of 18 months.
"I recall, that one consignment of
9,000 tons went to Indonesia in
three ships one after the other,"
he said.
Under some contracts, Platt Bros (Sales) Ltd has been responsible for shipping complete factories, including the structural steelworks building and civil engineering plant, electrical equipment and air-conditioning plant being built or installed by various companies
involved in the consortium project."
"We even shipped out lorries to
carry the equipment from ship to
site," said Mr Jennings.
All the involved administrative work does not keep Mr Jennings entirely deskbound. He has at times to make survey trips along the routes proposed for major projects to ensure that everything will run smoothly.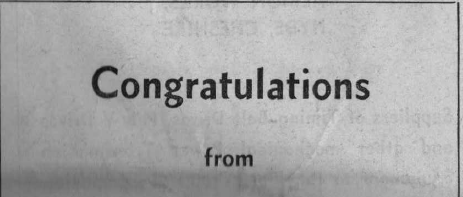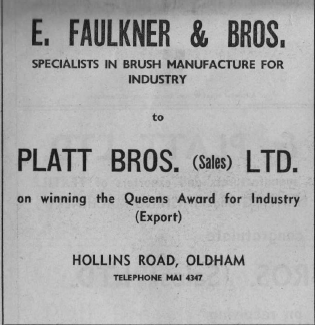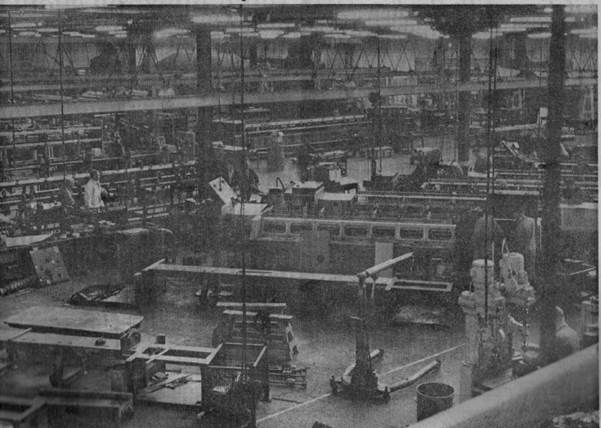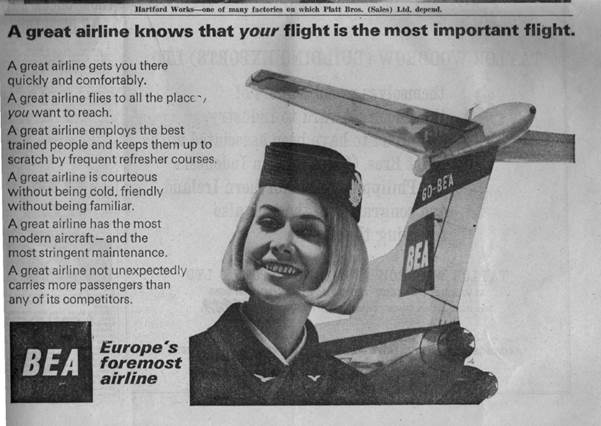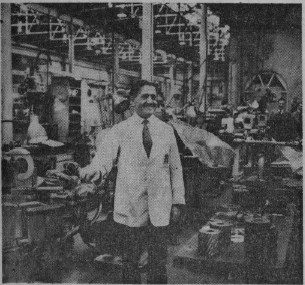 A man who has been with
Platt Brothers all his working life is Mr. Billy Haworth,
supervisor of the tool room. And
when he retires next Friday, it
will not only be the end of 58
years of service with the company,
it will be the end of an era.
For Billy Haworth joined the
company as a lad of 12 as a
check office boy earning 2s. 2d.
for each 53-hour week. "Times
were hard then, it is true, but
I think we enjoyed ourselves,"
he said.
A year after starting with the
company, he was transferred to
the tool room and began learning
a skill in which be was to become a true craftsman.
Mr Haworth believes that
Things have improved 100 percent since he started. A major
improvement is the fact that
apprentices are now better educated
when they embark on a
career.
Looking back over a half century
of working for one
firm, Billy Haworth does not
regret it. "The company has
always been a good one to work
for even, in the days of the depression,
and I have enjoyed my
working life," he said.
Although he is retiring, it is
unlikely that Mr. Haworth will
be forgotten, because he is leaving
behind for the present
apprentices the tools be has
treasured for many years. All
except the first be ever made -
a rough measuring Instrument -
which he is taking home.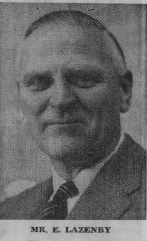 The man with the overall responsibility
for keeping the Oldham
factory running smoothly is Mr.
Ernest Lazenby, managing director
since last June of Platt Bros. and
Co. Ltd.
And it's a full-time job, too.
Although Mr. Lazenby believes in
delegation, and letting those given
the job get on with it, he also
believes that a managing director
should have a full knowledge of
what is going on within his works.
I make it a point to get round
the factory twice a week to keep an
eye on things," he said.
The job of a managing director is
multifarious, involving financial and
development policy-making for
board recommendation.
It means also that he must be
abreast of developments in the
industry, particularly in the camps
of competitors. And then there are customers to be kept happy, and
this occasionally means hurried
trips abroad.
Only last week-end, a telephone
call came through which resulted in
my flying out to Casablanca to
negotiate terms of contract," said
Mr. Lazenby.
Running a large factory is a time consuming
task and jobs are
frequently taken home. And even
on holiday it creeps in occasionally.
"Only the other week an important
customer rang me up at my hotel
with a problem that had to be sorted
out,' he said.
The lot of a managing director is
indeed a busy one. But Mr. Lazenby
would not change it… because he
enjoys doing the job.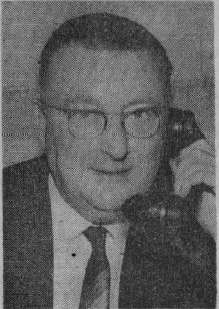 The responsibility of keeping the
wheels of the Platt fleet of cars
and commercial vehicles turning
rests squarely on the shoulders of
11r. Lawrence Marcroft, the company's
transport manager.
Mr. Marcroft has 74 cars and 14
commercial vehicles at hand to
answer the transport needs of
directors, salesmen, fitters and the
like. But even this number is not
always enough.
We have a lot of cars, I know,
but we still have to hire as many as
12 a day on occasions when we are
busy," he said.
All the vehicles-they range from
minis to mammoth articulated
lorries of 12 tons-have to be serviced regularly. "We run a policy of preventive servicing, which means
that by doing very frequent checks
on the vehicles, repairs of a very
minor nature can be spotted. This
means that a half-hour check can
save what might have become a ten hour
repair job," said Mr. Marcroft.
Under Mr. Marcroft is a team of
five car mechanics, one car-washer.
a greaser, an administration cleric
and seven chauffeurs. He often has
to provide cars and chauffeurs at
very short notice, occasionaly to
travel abroad on exhibition duties.
"It is not unusual to be telephoned
at two in the morning by a sales
representative and asked to have a
car waiting at Ringway Airport in
a couple of hours time."
Last year the Platt fleet of
vehicles swallowed up a total of
21,000 gallons of petrol and 12,000
gallons of diesel oil in the cause of keeping Platt's men and materials moving.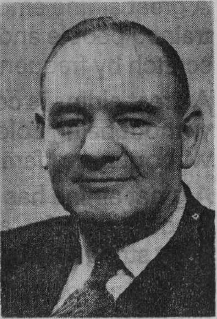 The claim by Platt's that they
believe in promotion from
within is backed up by living proof.
It is in the form of Mr. Arthur Jones
who, four years ago, was appointed
to the board of Platt Bros. and Co.
Ltd.
Mr. Jones started work with the
company in 1920 as a 12-year-Old
check boy. Later, he served his
apprenticeship in the machine shops
and fitting departments.
Born in Oldham, he received his
early education at Freehold School and later studied at Oldham
Municipal Technical College and at
the College of Technology, Manchester.
During his 46 years with the company,
Mr. Jones has held several
appointments, including those of
rate fixer, estimator, foreman, superintendent,
production manager ,
works manager and general works
manager.
Today, Mr. Jones looks back with
pride at the prosperity of the firm
and his personal rise through the
ranks. But he can still remember
the lean years, particularly the
slump of the late twenties when he
worked only three days every two
weeks.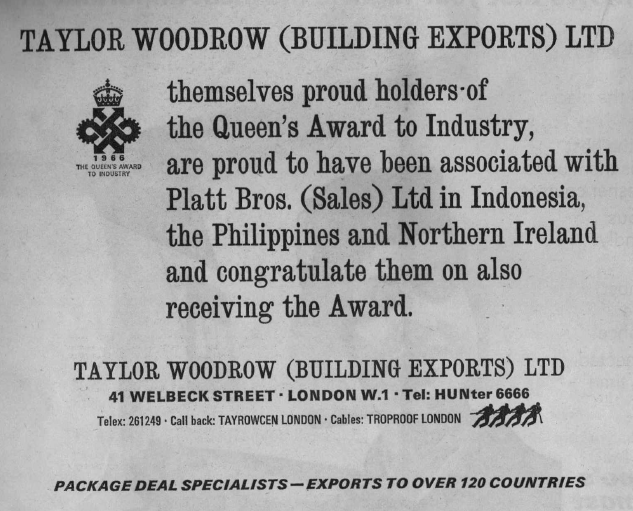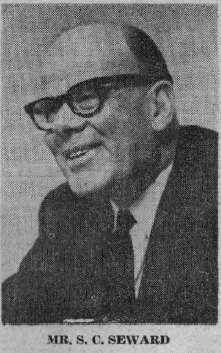 By Mr. S. C. SEWARD,
chairman of Platt Bros.
(Sales) Ltd., and Britain's
No. 1 salesman to Russia.
During 1963-4 the USSR Foreign
Trade Corporations purchased
capital equipment (that is, plant,
machinery, machine tools and
electrical equipment) at an average
rate of £920m. per annum. £700m.
per annum was spent with Comecon
countries and the balance of £220m.
per annum was spent in western
Europe and Japan, with relatively
small purchases from the US.
Purchases from UK manufacturers
and engineering contractors average
£20m. per annum. The value of UK
exports of capital equipment is
expected to Increase considerably
during the latter part of this year
and during 1967-8, when shipments
of plant and machinery will be made
in connection with orders placed by the
the USSR Foreign Trade Corporation in the UK during 1964-5 for
large textile fibre, chemical and
textile projects.
According to current Soviet
Government planning, this demand
for capital equipment is likely to
continue and there is no reason to
believe that the Soviet Union will
not continue to Import equipment at
current rates.
The same allocation of orders will
no doubt continue in the future—
that is, approximately 75 per cent of
requirements will be purchased in
accordance with trade agreements
with Comecon countries and the
balance from Western Europe and
Japan, with perhaps increasing
purchases from the US. It is known
that there will be large purchases of
machine tools required for the
expansion and re-equipment of the
USSR automobile Industry. The
Soviet authorities have also
announced plans for the re-equipment and expansion of certain
of the textile producing industries.
During the past 12 years
Many British capital equipment
Manufacturers and contractors,
operating as separate companies or
in consortium, have carried out large
and successful contracts in many
parts of the USSR, including products for tyres, chemical products, food handling
and textiles.
In addition, there has been a constant
demand for plant and machinery of
all types required for re-equipping
and expanding existing factories and
national services.
It is expected, and certainly hoped
by British suppliers, in view of the
large purchases by the UK of USSR
products (for example, timber, hides,
special metals. etc.) that, in order to
maintain a more realistic balance of
trade between the two countries, the
Soviet Union will give favourable
consideration to the purchase of
British products of all types, including capital equipment, during the
coming years.
The first essential in selling any
type of product to the Soviet Union
is to realise that one is dealing with
a State organisation and not with
individual companies.
In order to establish the necessary
contacts with Soviet purchasing
organisations and personnel, it is
essential that representatives of the
British firms should make personal
visits to Moscow, not only once but
maybe several times. These arrangements can generally be made in the
first Instance in conjunction with the
Trade Delegation of the USSR.
London. It is regarded as an
essential courtesy that early in any
discussions or negotiations, a visit to
Moscow should be made by the
senior executive of the British
companies concerned, preferably at
managing director or director level, in order to confirm the company's
interest in the project under
discussion and thereby establish
confidence.
Soviet States purchasing is always
in accordance with established procedure.
The placing of contracts is
decided by technical specification,
price, delivery and-particularly in
connection with large contracts - terms
of payment (that Is, credit
facilities).
Allowances are made and premiums
paid for technical and
specification advantages, always provided
that these advantages are
accepted by the buyer's technical
specialists and the seller is prepared
to agree reasonable guarantees of
quality and performance.
Nevertheless, the Russians place
a high value on personal relationships,
and mutual confidence
established between Foreign Trade
Corporation and a firm or individual
plays a large part in creating a
favourable atmosphere in which
sometimes difficult and complicated
discussions and negotiations can be
carried out. It is natural and logical
that the buyer's technical and commercial
representatives, who are
often heavily involved in negotiations
connected with many projects
being discussed with potential
suppliers from several different
countries, should favour placing
orders, with those companies or
individuals with whom they have
had past dealings and who they
know "will never let them down."
In connection with most contracts
involving capital equipment, several
State organisations are involved,
namely, the State Planning Commission
(Gosplan), the industrial
Ministry concerned (for example.
Ministry of Light Industries or the
Ministry of Chemicals) who are
responsible for planning the technical
details of a new project, and
eventually the Ministry of Foreign
Trade, which controls the buying
corporations who are responsible for
negotiating and placing the contracts.
In recent years the buying
corporations have been more inclined
to facilitate direct discussions
between potential suppliers and the
representatives of the Soviet planning
and engineering organisations
involved, and also the end-user.
Representatives of the trading
corporation are always present and
participate in these discussions .
The final negotiations are conducted
by the Foreign Trade
Corporation's professional negotiators.
These negotiators are highly
experienced and their success
depends upon buying at the best
possible prices and on the best
possible terms. With these objectives
in mind the negotiators are prepared
to conduct the negotiations with
tenacity and patience. These negotiations
can be protracted and
sometimes exasperating, often due
to delays necessitated by circumstances
beyond the control of the
negotiators. It should be borne in
mind however, that the negotiators
would not spend time and effort
unless they were prepared to close
a contract, subject to satisfactory
prices, etc.
The Foreign Trade Corporations
will insist on a detailed contract
which imposes on the sellers strict
and clearly defined conditions to be
fulfilled in the contract, including
inspection procedure, penalties for
delayed delivery, quality guarantees
and, in the case of a complete
complex, guaranteed performance,
At the same time, the trading
corporations will consider and accept
reasonable protective clauses on
behalf of· the sellers according to the
circumstances surrounding the contract. This is particularly important,
in connection with contracts for the
supply and erection of complicated
technical projects in the new manufacturing areas being established by
the Soviet authorities thousands of
miles away from the traditional
areas. Handling of the equipment
can be difficult due to the inexperience of the local labour and
extreme climatic conditions.
Difficulties and damage can occur
due to the lack of sufficient
experienced personnel during the
erection, "running-In" and handing
over of the plant. The seller is
advised to take protective measures
against these hazards by suitable
clauses in the contract and provided the clauses are realistic and
fair they will be accepted by the
foreign trade negotiators.
While the conditions of contract
imposed by the Soviet corporations
make strict demands on the seller,
the observation of contractual
obligations by the trading corporations is acknowledged to be beyond
reproach. The USSR buying
corporations have established a
world-wide reputation for their
adherence to and fairness in
interpreting the terms of a contract
once agreed.
Finally, knowledge of the Soviet
Union's continuing large demand for
capital equipment is a challenge to
all British manufacturers and contractors.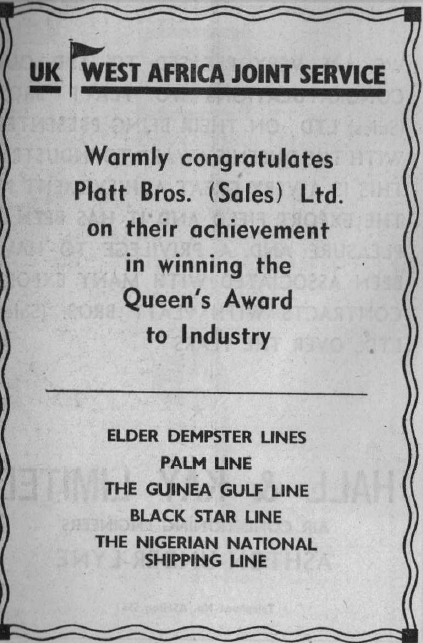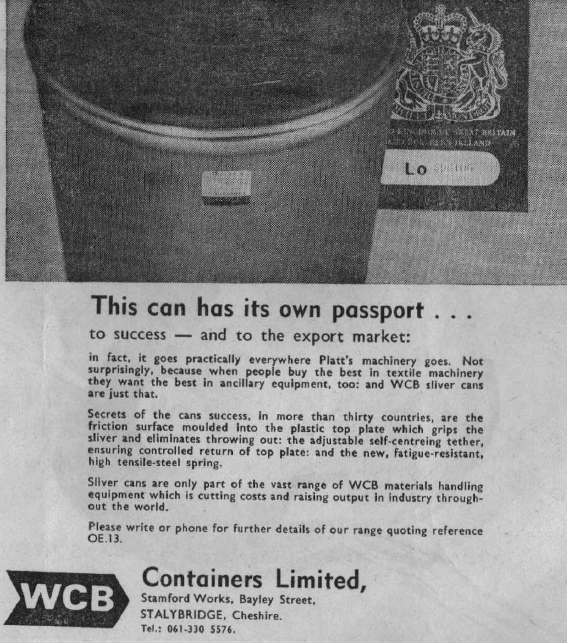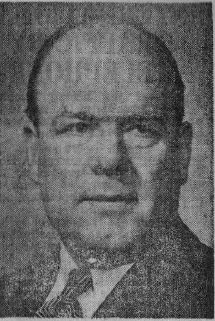 CHAIRMAN of the award-winning
company, Platt Bros. (Sales)
Ltd. is Mr. Samuel Conrad Seward,
OBE. Born In 1908, he is married but
has no children. He lives at Boxmoor,
Herts, and is also a director
of Stone-Platt, Industries, and chairman
of Dobson and Barlow, Machines Sales Ltd.
He is also managing director of
Polyspinners Ltd., a consortium of
Constructors John Brown, Imperial
Chemical Industries and Stone-
Platt Industries. The company was
formed to negotiate and carry out
under Mr. Seward's guidance a contract
with the USSR for a polyester
fibre factory.
The initial value of the contract
is £30 million; delivery will start in
January, 1967, and all the textile
machinery - valued at some £18
million - will be supplied by Dobson
and Barlow Machinery Sales Ltd.
Mr. Seward is a member of the
executive committees of the Hispanic
Council and Luso-Brazilian Council;
he is also chairman of the executive
council of the Russo - British
Chamber of Commerce.
Mr. Seward's first appointment
was with Western Electric Co. Ltd.,
and at the outbreak of war he was
sales director of one of their associated
companies. During the war he
was deputy director of aero engine
development and production with
the Ministry of Aircraft Production.
In 1947, Mr. Seward joined Platt
Bros. (Sales) Ltd., as a director,
later becoming managing director
and finally chairman in 1963. Under
his guidance, Platt Bros. (Sales)
Ltd., have gained many substantial export orders, but of particular
interest is one contract worth many
millions for the installation and commissioning
of four textile mills in
South Korea, as part of the United
Nations rehabilitation programme.
In fact, it was for his services to
British exports that Mr. Seward
was awarded the OBE in 1964.
Although a world-wide traveller,
he has visited Latin-America-and
Mexico in particular - during the
past 15 years, and is well known to
the Mexican textile industry,
especially the cotton spinning side,
who are large users of Platt's
machinery.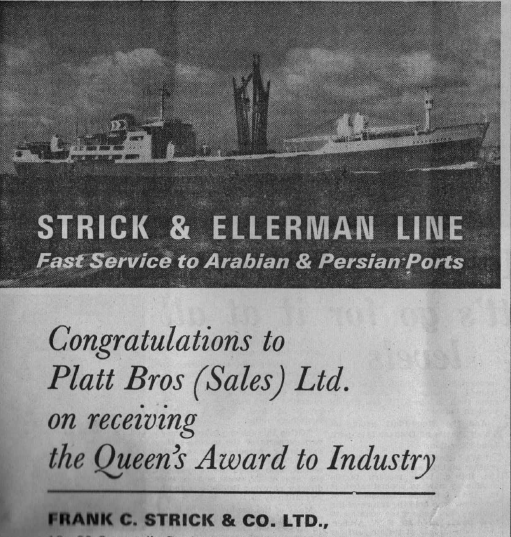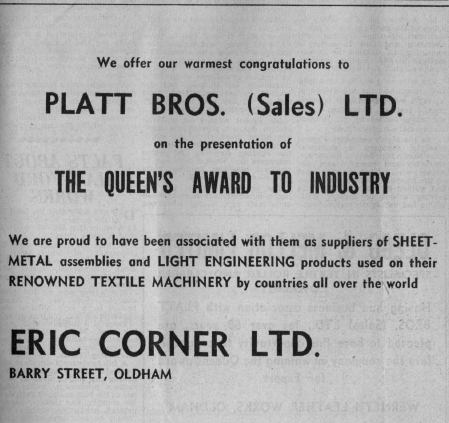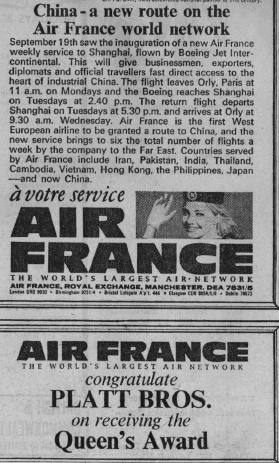 One of the busiest- telephone
switchboards in Oldham is that
at Hartford Works, which handles
calls for the Platt companies.
The smooth working of this
important telecommunication centre
is under the supervision of Mrs.
Gladys Urquhart, who has a staff
of four switchboard operators under
her.
International traffic is ever
increasing through the switchboard,
and there are plans for increasing
the present 20 lines to 25. There
are over 300 extensions for Mrs.
Urquhart and her staff to remember.
In addition to the numerous calls
to and from all parts Of Britain,
there are many international calls.
"We handle calls involving distances
as far as Australia, America and
Russia, not to mention the
numerous ones to the mid-European
countries," said Mrs. Urquhart.
She finds one of the rewards of
also being receptionist to visitors is
that she often greets people from
abroad who previously have been merely familiar voices.
Ten of the employees at Platt
Brothers and Co. Ltd. had been
with the company for over 50 years,
at a count taken eight weeks ago.
The count also revealed that 31
employees had been with the company over 45 years. 26 over 40. 38
over 35 years and 59 had been on
the payroll for over 30 years.
There were many comparative
"newcomers" too. Over 25 years
service had been put in by 100
employees, while another 144 had
been with the firm over 20 years. ..
and 244 workers had been with the
firm in excess of 15 years.
"We think these figures show that
we have a hard core of loyal
workers who are happy with us,"
said one of the company's directors.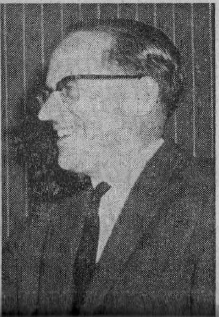 Investment in the future by
big industrial organisations is
usually couched in terms related to
ploughing back capital in order to
improve or expand machinery or
structure . . or indeed set up new
premises from which to widen a
market.
Nowadays however, this phrase
can and does mean much more. It
means making provision for the
future brainpower also, by investing
in men.
Go-ahead firms have recognised
increasingly since the war that fully
trained personnel at all levels is
more than an asset, it is essential in
modern industry.
And the Stone-Platt group, of
which Platt's of Oldham is a part,
is no exception.
We started our scholarship
scheme In 1947 as an investment in
the future. With modern textile
machinery now so sophisticated, it
is the top-class engineers of
tomorrow who hold the future of the
 industry, and indeed the country in their hands." Said Mr S W Archer l.ir  chief education and training officer

<![if !supportLineBreakNewLine]>

<![endif]>
for the textile division, talking about one aspect of the training.

<![if !supportLineBreakNewLine]>

<![endif]>


<![if !supportLineBreakNewLine]>

<![endif]>
He added: "Top management
positions can only be held by men
who are fully qualified to do so, and
since Stone-Platt believe in promotion from within, we offer young
people entering the group a thorough
training scheme. This gives them the
thorough grounding they need to
climb the ladder . . . after that it is
up to them."
Mr. Archer's job is to advise the
whole of the textile group on policy
matters affecting training and
education and also to assist in
recruiting. In addition, he is also
involved in implementing management and staff development.
The sales company had for a long
time recognised the importance of
having a well-trained staff of sales
men, textile technicians and
engineers, backed by an efficient
commercial administration.
"In the highly-competitive world
markets, salesmen in particular
must have a high level of knowledge,
efficiency and energy," said Mr.
Archer, who pointed out that some
of the company's existing salesmen
had worked for the company from
leaving school or college, while
others had undergone various training schemes within other companies
in the textile group.
Mr. Archer said that during the
past seven years or so, the group had
instituted a scheme under which
young university graduates were
recruited for training within the
group at local colleges and at
customers' mills.
"Often this scheme takes them to
various parts of the world as they
are being prepared for a sales
career." He added that one such
recruit, who joined the company at
the age of 22, was now a sales
director covering Russia .. . and he
was still only 29.
Many of the graduates who joined
the group were multi-linguists, went, on Mr Archer, and they were given a concentrated course in textile technology, international finance
and other essential subjects
necessary in selling textile
machinery across the world.
Having first-class salesmen is all
well and good, however, providing
they have a first-class product to
sell.
This is where the training of
manufacturing and service personnel
comes in.
Student engineers, who are usually
straight from grammar or public
schools with at least two or three
"A"-level passes, and trainee technicians, who come with several "O"
level passes, are recruited. The
student engineers are sent to
universities or colleges of advanced
technology for training, and the
trainee technicians attend local
colleges on day and b1ock-release
trade apprenticeship courses.
Mr. Archer pointed out that the
system did not prevent the trade
apprentice from rising to senior
status within the group. "Many of
the existing directors and senior
managers have worked their way to
top-level executive positions from
shop floor level' he said.
The present-day trend was for
higher-qualified men starting work
at a later age, having completed
their initial education, and then
rising rapidly to senior posts.
Mr. Archer felt that the training
system was working exceptionally
well. "The number of applicants
always exceeds the number of
places available, and at the other
end we find we have very few
failures" he said.
A training system is also run for
the training of administrative staff.
"Increasing attention is now being
paid to the training of cost
accountants, office machine
operatives, shorthand typists and
other clerical staff," said Mr.
Archer.
Although overall training policy is
decided centrally at Oldham, each
company within the group has its
own training officer who is
responsible for organising the
scheme within his own province.
Did you know that the total area
of the factory site is more than
30 acres, or that 896,000 square feet
of it is under cover?
Or that the company has 2,200
employees, of which 900 are
employed in the development, technical, commercial, costs, works
administration and executive departments.
Platt's has one of the largest
machine shops in the country,
backed by a very efficient stores
organisation and erection areas.
There is a fully-automatic painting line, with infra-red stove
enamelling facilities, and a large
packing area fully covered by
traversing cranes.
A full heat-treatment plant and a
large plating department, capable of
plating any kind of material used in
modern production, makes Platt's
one of the best-equipped factories in
the country, and there is hardly a
modern production process which
cannot be seen somewhere in the
works.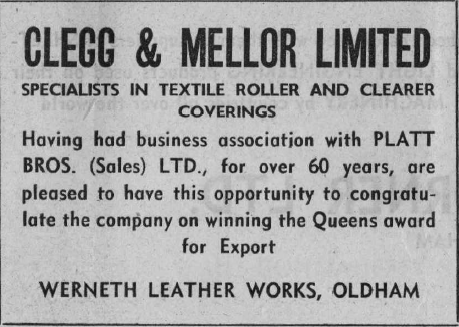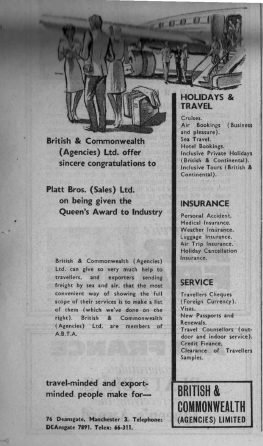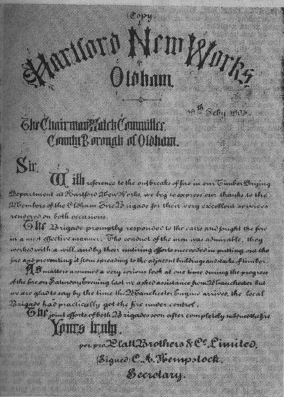 This interesting testimonial dates back to 1908. On February 19

<![if !supportLineBreakNewLine]>

<![endif]>


<![if !supportLineBreakNewLine]>

<![endif]>
that year there was an outbreak of fire in the timber-drying department at Hartford New Works and Platts were so impressed with the speed and efficiency of the Oldham Fire Brigade that it was decided to send the company's thanks to the chairman of the
Oldham Watch Committee.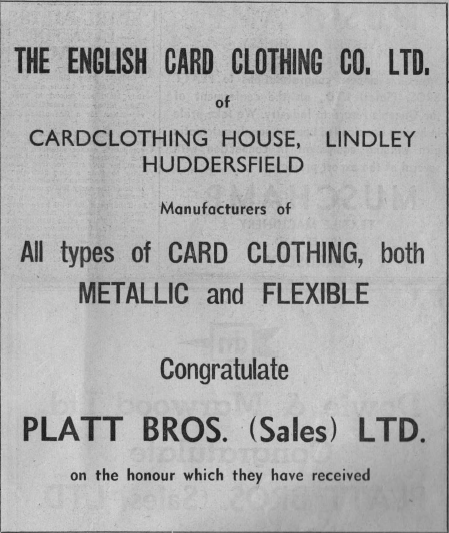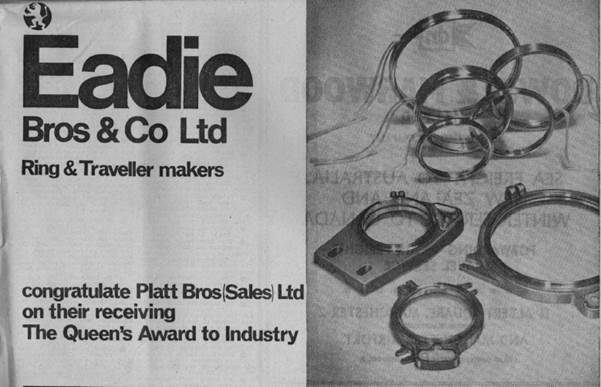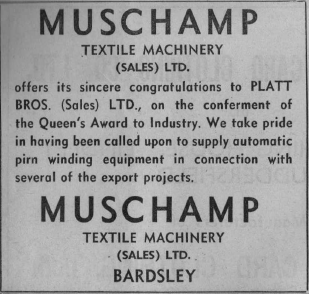 FOR over a century, Platt's of
Oldham have claimed, justifiably,
that the textile machines
they build are second to none.
They have also established a
reputation for a fine after-sales
service.
It would seem that the claims and
promises made by some of the
company's earlier salesmen were
not without foundation, for
inquiries are still received from
time to time asking for spare
parts for machines supplied as far
back as the early 1900s, and even
earlier.
"As it happens, we still have some
parts for our early machines in
stock, and more often than not we
can oblige. Mind you, we feel like
saying the old machine has proved
itself why not try a new one . . .
but then, that's another story,"
said one member of the sales
company staff.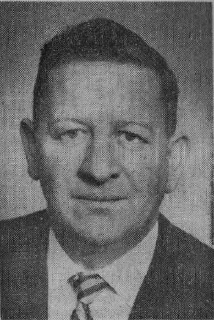 GEORGE HARGREAVES came
down to breakfast, looked out
of the window - and saw a body
dangling from a gibbet.
He was not unduly shocked; after
all, the men who visit many remote
corners of the world to assemble
Platt's machinery become used to
various strange customs after a
while. But when there was a body
dangling 'Within feet of his cornflakes
every other day, he did think
it a bit much.
"I was out in Syria at the time,
and I soon learned that they still had
public hangings. The sentences were
carried out in the town square in
front of our hotel. The trouble was
that they left the bodies hanging for
three hours," said Mr. Hargreaves.
Mr. Hargreaves, who is 44 and the
senior technical representative for
Platt Bros (Sales) Ltd., has now
visited practically every country in
the world assembling and servicing
Platt-built textile machinery. He
now has only one continent he would
like to visit - South America. He
has already visited ten countries this
year.
Accrington-born Mr. Hargreaves
joined Howard and Bullough as a
lad of 14 as an apprentice engineer.
After serving with the Royal Navy
during the war, he returned to the
company and joined its team of
world-travelling fitters. In 1961, he
was recruited to Platt Bros. (Sales)
Ltd.
" My first job with the sales company
was to take charge of a team
of 28 men from the merger companies
who had been sent to
Khartoum to install the plant in a
54,000-spindlemill which was· the
largest on the African continent,"
Mr. Hargreaves recalled.
Until 1950, fitters had to travel
everywhere by sea and land. Today
they go by air: "In 1948, I went to
Syria, and it took me three weeks
to get there before we even started
work. Nowadays I can be there in 11 hours", he said.
Mr Hargreaves is not only involved in setting up plants and
advising, he is also responsible for
assembling machines at trade
exhibitions in various parts of the
world, and dismantling them afterwards.
During the run of the exhibitions,
he is on the stand and organises
the running of the machinery for
potential customers and visitors. One
of the visitors to the Platt stand at
the recent Moscow Trade Fair was
Mr. Kosygin the Russian Premier.
I was surprised at the knowledge
he had about textiles, and it
came as no shock to learn later that
he had been in the textile industry,
for he certainly knew what he was
talking about," said Mr. Hargreaves.
Like the 128-strong team that he
heads, Mr. Hargreaves has to be
prepared to fly out to any part of
the world at comparatively short
notice for an indefinite stay abroad.
Who knows, he may yet get to South America.
• In 1750, Henry Platt, village
blacksmith at Nicker Brow,
Dobcross, began making woollen
carding machines in his smithy.
• His son, John, was born in
1767, and on the death of his
father, he took over the business of
meeting the needs of local farmers
, but he also made carding
machines, billies and looms.
• Henry Platt jnr was born in
1793, and as a young man
set up a similar business to his
father in a near-by village.
• In 1820 he moved to Oldham.
• In 1821 Henry Platt opened
a workshop in Ferney Bank,
Huddersfield Road. He employed
five people, and this was the start
of what was to become the biggest
textile machinery-making group in
the world.
• Henry Platt went into
partnership with an Oldham
man, Elijah Hibbert, in 1822, and
the business moved to larger
premises at the other side of the
town. These were to be expanded
greatly and become Hartford Works.
• Joseph and John, the two
elder sons of Henry Platt,
joined the business in 1839 and, on
their becoming partners, the firm
became Hibbert, Platt and Sons.
• Three years later, Henry Platt
died at the age of 55.
• The firm really began to
expand in 1843 with the
removal of export restrictions, and
a booming export business began.
The name Platt started to spread
across the world.
• The Platt brothers acquired
majority share control of the
company in 1846 on the death of
Elijah Hibbert.
• In 1854, the firm became
Platt Brothers and Company,
and the two brothers had become
sole owners of the largest textile
engineering firm in the world.
• The firm became a limited
company in 1868 - Platt
Brothers and Company Limited.
• John Platt died in Paris while
on an export tour of Europe.
He was 54, and the firm by now
employed 7,000 men.
• A dining hall measuring
197ft, by 58ft, was built to
accommodate 936 men as the firm continued to expand.
• 1897, and an underground railway was built to feed the
many blocks of buildings with castings and materials
.
• In 1913, King George V and Queen Mary visited the company.
• By 1929, new buildings has
expanded the workshop area
to over 65 acres, and 12,000 people
were employed in workshops, spindle
works, forge. saw-mills, mines and
offices. They produced every type
of textile machinery from cotton
gins and wool openers to looms for
weaving plain cotton goods and all·
wool Axminster carpets.
• The first Stone-Platt link was
forged in 1931 by Sir Walter
Preston, a director of J. Stone who
took the lead in reorganising the
textile industry in Lancashire.
• 1939, and after the outbreak
of war the company under
took a mammoth re-organisation as
it switched to the production of
armaments and machine tools
exactly as it had done during the
previous world war.
• In 1946, Sir Kenneth Preston
the present chairman or
Stone Platt Industries Ltd succeeded his father as chairman of
Platt Brothers and Co, (Holdings)
Ltd. Three years earlier, he had been
appointed chairman of Stones, and
this latest appointment strengthened
the link between the two companies.
• By 1955. many of the older
buildings were becoming unsafe and work started on a three phase
development plan. The first
added 150,000 square feet, the
second a further 14,600 square feet,
and the final stage brought the
additional floor area to 250,000
square feet, making the total square
footage of the factory area to
1,250,000.
• Three years later, a large
rebuilding programme was
started along with a policy of buying
new machines, It was part of the
£8 million invested in new plant and
equipment in recent years within the Stone-Platt group.
Digitisation
This was digitised by William Bridge in December 2015