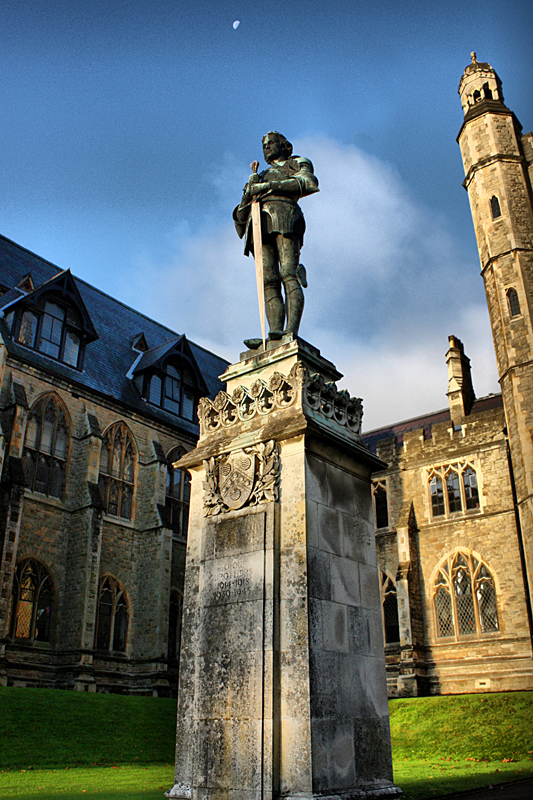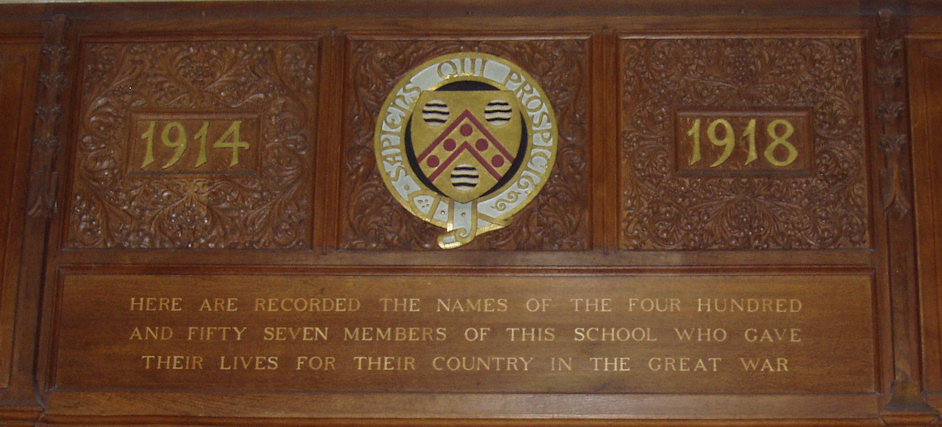 Statue of St George which is inscribed 'To Our Brothers', and oak panel memorial inside the chapel.
The following is a list with biographies of the 459 people who attended Malvern College and died due to the First World War. Altogether 2,833 are known to have served.
There was not a month from August 1914 to November 1918 that an Old Malvernian did not become a casualty, with 6 killed on the first day of the Battle of Loos on the 25th September 1915 and 13 killed on the first day of the Battle of the Somme on the 1st July 1916.
The vast majority of casualties occurred in France and Belgium with 31 names recorded on the Menin Gate at Ypres, and 23 at Thiepval. There were also 23 casualties in Turkey due to the Gallipoli Campaign, and 16 in Iraq, including 2 near Kut.
They were in a wide range of regiments including 26 in the Royal Field Artillery, 13 in the Royal Engineers, 12 in the Worcestershire Regt, 11 in the Canadian Inf, 11 in the East Kent Regt (The Buffs), and 5 in the Royal Flying Corps and the Royal Air Force.
Most were officers with 133 Captains, 125 2nd Lieutenants, 114 Lieutenants, 26 Majors, and 15 Lieutenant Colonels.
22 received the MC, 5 the DSO and 1 the DCM, as well as 3 knighthoods (the CB, CMG, and MVO).
The information below is based primarily on the memorial books held at Malvern College which Ian Quickfall, and now Paul Godsland, the Malvernian Society archivists, have arranged to be digitised with the official memorial web site still in development.
Further information was also obtained from 'The Malvern College Register 1865-1924' edited by H.G.C Salmon, 'A History of Malvern College 1865 to 1965' by Ralph Blumenau, and 'Malvern College: A 150th Anniversary Portrait' by Roy Allen.
Information was also obtained from the Commonwealth War Graves Commission website, the Unit War Diaries and Service Records held at the National Archives in Kew, and various online commemorative websites whose links have been provided.
The main battles have tried to be identified in which Old Malvernians died in. Many though were killed in the general attrition of Trench Warfare which is so vividly described in the book 'Nothing of Importance' by Bernard Adams.
Below is a map showing the locations of the 240 cemeteries where Old Malvernians are buried or commemorated in. The markers are coloured yellow for one casualty, orange for between 2 and 9, and red for 10 or more. The name of the cemetery and number of casualties can be seen by hovering over the marker, and the list of names seen by clicking on the marker. Their full biographies and pictures can be seen by clicking on 'Further Info'.
The records can be filtered and/or sorted by name, house, age, regiment, battle, date, place etc by clicking on the appropriate drop down box and then the 'Search' button below the map. The original memorial book entry can be seen by clicking on the person's picture.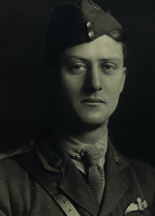 2nd Lieut Frank Allyn Benitz
House: No 3 1907 - 1910. Regiment: Royal Flying Corps.
Died: 05 August 1918 aged 25 in United Kingdom. Accidentally killed flying.
Cemetery:
Gainsborough General Cemetery
C 117
Son of W. O. Benitz, La California, F.C.C.A., Argentina, b. 1893.
Lower IV—Middle IV B.
University of Illinois ;
Rancher in Argentina.
Biography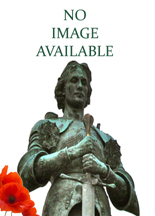 Lieutenant Colonel John Duncan Bertie Fulton CB
House: No 4 1890 - 1893. Regiment: Royal Flying Corps.
Died: 11 November 1915 aged 39 in United Kingdom. Died on active service.
Cemetery:
Brompton Cemetery
E 2 173362
Son of Frederick George Fulton and Mrs. Fulton, 76 Longridge Road, S.W. b 1876.
Army II-I. House Prefect. House XI Football.
R.M.A. Woolwich ; R.F.A 1896, Major 1913; from 1911 attached successively to Balloon School; Air Batt. R.E., and Royal Flying Corps ; Chief Inspector R.F.C. 1913; South African War 1899-1901, Despatches (2); C.B. 1914,
Great War, Colonel.
CB - Companion of the Bath
Chief Inspector of the Aeronautical Inspection Dept. Royal Flying Corps and Royal Field ArtilleryPhoto at NPG <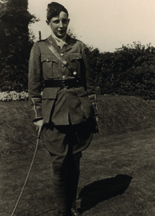 2nd Lieut William Henry Irvine
House: No 6 1911 - 1915. Regiment: Royal Flying Corps.
Died: 25 October 1916 aged 19 in United Kingdom. Accidentally killed flying in England.
Cemetery:
St Brides Major Glamorgan
Son of H. O. Irvine, Southerndown House, Bridgend, Glam. b. 1897.
Lower V—Lower VI. House Prefect.
London Matriculation.
Great War, Private Royal Fusiliers; 2nd Lieutenant R.F.C.
Accidentally killed October 25, 1916.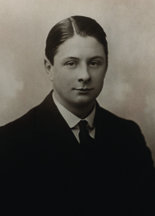 2nd Lieut Stanley Fitzherbert Porter
House: No 3 1913 - 1916. Regiment: Royal Flying Corps.
Died: 06 June 1917 aged 19 in United Kingdom. Accidentally killed.
Cemetery:
Sefton, St Helens, Lancs
Son of T. F. Porter, Sandheys, Blundellsands, Liverpool, b. 1898.
Middle IV A—Upper Modern II. Morgan Engineering. School Prefect. Shooting VIII. Goldingham Cup.
Great War, 2nd Lieutenant R.F.C. Accidentally killed June 6, 1917.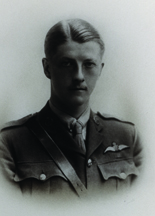 2nd Lieut John Thompson DCM

House: No 4 1908 - 1910. Regiment: Royal Flying Corps.

Died: 16 October 1916 aged 23 in France. Killed in action over enemy lines.

Battle:

Battle of the Somme

. Cemetery:

Lebucquiere Military cemetery 111 B 27

Son of C, F. Thompson, Churchfield House, West Bromwich. b. 1893.
Upper IV B—Modern III.
Engineering Student.
Great War, Private H.A.C. 1914; 2nd Lieutenant R.F.C.
Killed in action October 16, 1916; D.C.M.,
Despatches.


No of records: 5