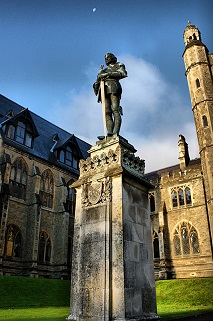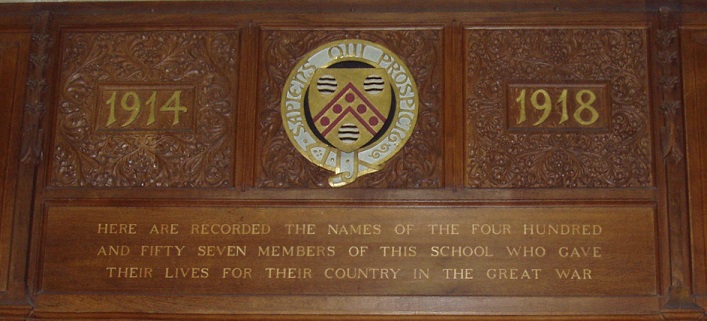 Statue of St George which is inscribed 'To Our Brothers', and oak panel memorial inside the chapel.
The following is a list with biographies of the 462 people who attended Malvern College and died due to the First World War. Altogether 2,833 are known to have served. There is also a corresponding page commemorating the 248 casualties in the Second World War.
There was not a month from August 1914 to November 1918 that an Old Malvernian did not become a casualty, with 6 killed on the first day of the Battle of Loos on the 25th September 1915 and 13 killed on the first day of the Battle of the Somme on the 1st July 1916.
The vast majority of casualties occurred in France and Belgium with 31 names recorded on the Menin Gate at Ypres, and 23 at Thiepval. There were also 23 casualties in Turkey due to the Gallipoli Campaign, and 16 in Iraq, including 2 near Kut.
They were in a wide range of regiments including 26 in the Royal Field Artillery, 13 in the Royal Engineers, 12 in the Worcestershire Regt, 11 in the Canadian Inf, 11 in the East Kent Regt (The Buffs), and 5 in the Royal Flying Corps and the Royal Air Force.
Most were officers with 133 Captains, 126 2nd Lieutenants, 114 Lieutenants, 26 Majors, and 15 Lieutenant Colonels.
29 received the MC, 10 the DSO and 1 the DCM, as well as 3 knighthoods (the CB, CMG, and MVO).
The information below is based primarily on the memorial books held at Malvern College which Ian Quickfall, and now Paul Godsland, the Malvernian Society archivists, have arranged to be digitised with the official memorial web site still in development.
Further information was also obtained from 'The Malvern College Register 1865-1924' edited by H.G.C Salmon, 'The Malvernian' school magazine, 'A History of Malvern College 1865 to 1965' by Ralph Blumenau, and 'Malvern College: A 150th Anniversary Portrait' by Roy Allen.
Information was also obtained from the Commonwealth War Graves Commission website, the Unit War Diaries and Service Records held at the National Archives in Kew, and various online commemorative websites whose links have been provided.
The main battles have tried to be identified in which Old Malvernians died in. Many though were killed in the general attrition of Trench Warfare which is so vividly described in the book 'Nothing of Importance' by Bernard Adams.
Below is a map showing the locations of the 246 cemeteries where Old Malvernians are buried or commemorated in. The markers are coloured yellow for one casualty, orange for between 2 and 9, and red for 10 or more. The name of the cemetery and number of casualties can be seen by hovering over the marker, and the list of names seen by clicking on the marker. Their full biographies and pictures can be seen by clicking on 'Further Info'.
The records can be filtered and/or sorted by name, house, age, regiment, battle, date, place etc by clicking on the appropriate drop down box and then the 'Search' button below the map. The original memorial book entry can be seen by clicking on the person's picture.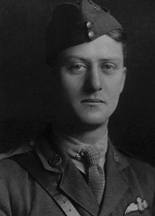 House: No 3, 1907 - 1910. Regiment: Royal Flying Corps.
Died: 05 August 1918 aged 25 in United Kingdom. Accidentally killed flying.
Cemetery:
Gainsborough General Cemetery
C 117
Son of W. O. Benitz, La California, F.C.C.A., Argentina, b. 1893.
Lower IV—Middle IV B.
University of Illinois.
Rancher in Argentina.

'Frankie Benitz was one of those boys who win popularity from an infectious keenness to be always doing their utmost. He loved Malvern, and has never lost touch with it, nor can his many friendships here ever be forgotten. Flying is exactly what would appeal to him, but it was not for that alone that he hastened back from the Argentine: he knew what he owed to England, and he put himself where he could best serve her. Unfortunately a thick mist deprived her of a first-class airman.' (Malvernian, Nov 1918).
Biography at benitz.com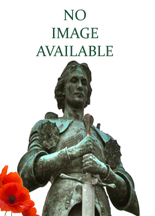 House: No 4, 1890 - 1893. Regiment: Royal Flying Corps.
Died: 11 November 1915 aged 39 in United Kingdom. Died on active service.
Cemetery:
Brompton Cemetery
E 2 173362
Son of Frederick George Fulton and Mrs. Fulton, 76 Longridge Road, S.W. b 1876.
Army II-I. House Prefect. House XI Football.
R.M.A. Woolwich; R.F.A 1896, Major 1913; from 1911 attached successively to Balloon School; Air Batt. R.E., and Royal Flying Corps; Chief Inspector R.F.C. 1913; South African War 1899-1901, Despatches (2); C.B. 1914.
Great War, Colonel.
CB - Companion of the Bath.
Chief Inspector of the Aeronautical Inspection Dept. Royal Flying Corps and Royal Field Artillery.

'Lieut.-Colonel Fulton was one of the most distinguished of Old Malvernian officers, The Times says of him: "Colonel Fulton entered the Royal Artillery in March 1896 and served throughout the South African War, where he took part in the operations for the relief of Ladysmith, including the action at Coleuso. He was also present at the actions at Spion Kop, Vaal Kranz, Tugela Heights, Pieter's Hill, and Laing's Nek; he was twice mentioned in despatches and received both medals with eight clasps. In 1910 Captain Fulton taught himself flying on a Bleriot monoplane which he bought in June of that year, and in November he qualified for the Royal Aero Club's certificate on Salisbury Plain, being the first military officer on full pay to obtain it. In the following year he was appointed to the newly-formed Army Air Battalion, and was sent to Paris to purchase the first airplane for that Corps. From May 1912 to December 1913 he served as Instructor at the Central Flying School, and in the last-named month became Chief Inspector Royal Flying Corps, a position which he held until the end of last year, when he was appointed Chief Inspector, Aeronautical Inspection Department. He was created C.B. in 1914." He died on active service, November 11th , 1915.' (Malvernian, Apr 1916).
Photo at NPG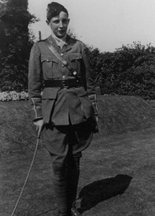 House: No 6, 1911 - 1915. Regiment: Royal Flying Corps.
Died: 25 October 1916 aged 19 in United Kingdom. Accidentally killed flying.
Cemetery:
St Brides Major Glamorgan
Son of H. O. Irvine, Southerndown House, Bridgend and of Mary M. Irvine, of 2, Salisbury Avenue, Penarth, Glamorgan, b. 1897.
Lower V—Lower VI. House Prefect.
London Matriculation.
Great War, Private Royal Fusiliers; 2nd Lieutenant R.F.C.

After leaving school he matriculated at London University, after which he was employed at a munition factory. He enlisted in the Royal Fusiliers in May, and got his commission in the Royal Flying Corps in July, and received his "wings" on September 28th. He was accidentally killed while flying in England.
Obituary in Flight Global magazine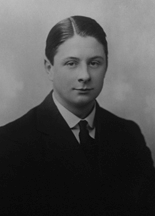 House: No 3, 1913 - 1916. Regiment: Royal Flying Corps.
Died: 06 June 1917 aged 19 in United Kingdom. Accidentally killed.
Cemetery:
Sefton, St Helens, Lancs
Son of T. F. Porter, Sandheys, Blundellsands, Liverpool, b. 1898.
Middle IV A—Upper Modern II. Morgan Engineering. School Prefect. Shooting VIII. Goldingham Cup.
Great War, 2nd Lieutenant R.F.C.

'Fitz Porter was a born engineer, but what pleased him even more than engineering was to tackle anything in School or out of it with an unconquerable perseverance. This was the characteristic that marked him out for the position of prefect and showed every promise of success in the future. News of his fatal accident brought a genuine regret to all who knew anything of him and had formed high hopes of his career; but they will ever remember how inspired they have been by his generous friendship, his cheery optimism, and his fixed resolve to go straight and hard.' (Malvernian, Jul 1917).
House: No 4, 1908 - 1910. Regiment: Royal Flying Corps.

Died: 16 October 1916 aged 23 in France. Killed in action over enemy lines.

Battle:

Battle of the Somme

. Cemetery:

Lebucquiere Military cemetery III B 27

Son of Charles Frederick and Maria Thompson, Churchfield House, West Bromwich, and 109A, Adelaide Rd., Hampstead. b. 1893.
Upper IV B—Modern III.
Engineering Student.
Great War, Private H.A.C. 1914; 2nd Lieutenant R.F.C.
Killed in action October 16, 1916; D.C.M., Despatches.

'He left School early owing to the claims of business, but in the short time that he was at Malvern, his happy disposition and unassuming character made him a well-liked member of his House. Early in the war he joined the H.A.C. as a Private, and was subsequently promoted Lance-Corporal. In June 1915, after seeing much fighting and being wounded in one of the fiercest engagements of the year, he was awarded the D.C.M. Later he obtained a commission in the R.F.C. Engaged in offensive patrol work he took part in various successful bombing raids over the enemy's lines. From one of these, last October, his machine failed to return. His death was officially reported on March 19th.' (Malvernian, Apr 1917).


No of records: 5. View all 462 records Second World War


Book: Paperback and Kindle at Amazon epub