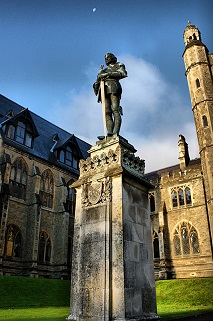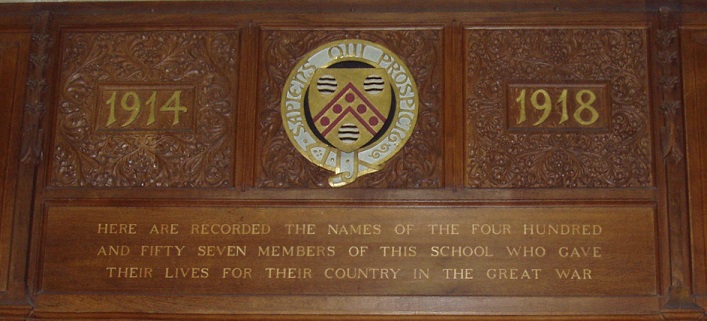 Statue of St George which is inscribed 'To Our Brothers', and oak panel memorial inside the chapel.
The following is a list with biographies of the 462 people who attended Malvern College and died due to the First World War. Altogether 2,833 are known to have served. There is also a corresponding page commemorating the 248 casualties in the Second World War.
There was not a month from August 1914 to November 1918 that an Old Malvernian did not become a casualty, with 6 killed on the first day of the Battle of Loos on the 25th September 1915 and 13 killed on the first day of the Battle of the Somme on the 1st July 1916.
The vast majority of casualties occurred in France and Belgium with 31 names recorded on the Menin Gate at Ypres, and 23 at Thiepval. There were also 23 casualties in Turkey due to the Gallipoli Campaign, and 16 in Iraq, including 2 near Kut.
They were in a wide range of regiments including 26 in the Royal Field Artillery, 13 in the Royal Engineers, 12 in the Worcestershire Regt, 11 in the Canadian Inf, 11 in the East Kent Regt (The Buffs), and 5 in the Royal Flying Corps and the Royal Air Force.
Most were officers with 133 Captains, 126 2nd Lieutenants, 114 Lieutenants, 26 Majors, and 15 Lieutenant Colonels.
29 received the MC, 10 the DSO and 1 the DCM, as well as 3 knighthoods (the CB, CMG, and MVO).
The information below is based primarily on the memorial books held at Malvern College which Ian Quickfall, and now Paul Godsland, the Malvernian Society archivists, have arranged to be digitised with the official memorial web site still in development.
Further information was also obtained from 'The Malvern College Register 1865-1924' edited by H.G.C Salmon, 'The Malvernian' school magazine, 'A History of Malvern College 1865 to 1965' by Ralph Blumenau, and 'Malvern College: A 150th Anniversary Portrait' by Roy Allen.
Information was also obtained from the Commonwealth War Graves Commission website, the Unit War Diaries and Service Records held at the National Archives in Kew, and various online commemorative websites whose links have been provided.
The main battles have tried to be identified in which Old Malvernians died in. Many though were killed in the general attrition of Trench Warfare which is so vividly described in the book 'Nothing of Importance' by Bernard Adams.
Below is a map showing the locations of the 246 cemeteries where Old Malvernians are buried or commemorated in. The markers are coloured yellow for one casualty, orange for between 2 and 9, and red for 10 or more. The name of the cemetery and number of casualties can be seen by hovering over the marker, and the list of names seen by clicking on the marker. Their full biographies and pictures can be seen by clicking on 'Further Info'.
The records can be filtered and/or sorted by name, house, age, regiment, battle, date, place etc by clicking on the appropriate drop down box and then the 'Search' button below the map. The original memorial book entry can be seen by clicking on the person's picture.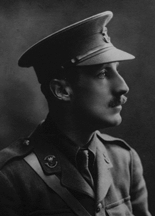 House: Sch, 1892 - 1893. Regiment: Royal Air Force.
Died: 07 December 1918 aged 41 in United Kingdom. Died after aeroplane accident.
Cemetery:
Weston-Super-Mare cemetery
4067
Son of Captain H. F. D. Barclay, Weston-super-Mare. b. 1877.
Ill—Lower IV.
Great War, and Lieutenant Somerset L.I. 1914; Captain R.A.F.
Service record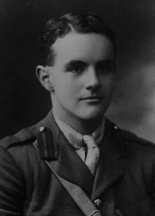 House: No 3, 1910 - 1914. Regiment: Royal Air Force.
Died: 27 January 1919 aged 24 in United Kingdom. Killed flying.
Cemetery:
Weston-Super-Mare cemetery
2451
Son of John and Mary Barstow, The Lodge, Weston-super-Mare. b. 1895.
Upper IV B—Matriculation Class. School Prefect. Head of House. XI Cricket; XI Football; Fives Pair; Gymnasium IV.
Cadet Officer.
Great War, Private N. Somerset Yeomanry 1914; Lieutenant R.A.F.

Times Obituary:
Eric Jackson-Bristow RAF who was killed while flying near Caterham in Surrey on January 27 aged 23 was the only son of Mr J. J. Jackson-Barstow and Mrs Jackson-Barstow of "The Lodge" Weston-Super-Mare. At the age of 19 Captain Barstow enlisted in the North Somerset Yeomanry in Bath and took part in the battle of November 17th 1914 outside Ypres in which a number were killed, and Barstow was wounded. He was given a commission after a few weeks sick leave, and was appointed ADC to General Lee, serving on the East Coast.
When thoroughly restored to health he applied for a transfer to the Royal Air Force. He gained his "wings" in 1917, and had since been flying regularly in France and Germany. He was making for Kenley Aerodrome when a heavy snow storm came on and in endeavouring to land he crashed into a bank in Marden Park."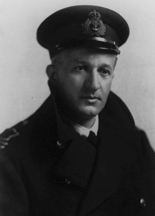 House: Sch, 1894 - 1897. Regiment: Royal Air Force.
Died: 07 February 1919 aged 39 in Germany. Died at Koblentz.
Cemetery:
Cologne Southern
X11 D 5
Born in 1880 at Coquimbo, Chile. Son of Oliver William and Mary Saunders Jenkins, of "Elsinore," 8, Redland Green, Bristol, and Elsinore, Bodenham Road, Hereford.
Modern IV—Lower Modern I.
School of Mines, Truro; Mining Expert, many years in Mexico.
Great War, Lieutenant R.N.V.R. attached R.N.A.S. 1914; British War Mission to U.S.A. 1915-17; Lieutenant R.A.F.; C.B.E. Died at Koblentz February 7, 1919.

'A mining expert, he had spent many years in Mexico, and only came home in 1913 in consequence of the civil war in that country. He volunteered for service, and was gazetted Lieutenant R.N.V.R. attached to R.N.A.S. in 1914. From 1915 to 1917 he was mainly engaged on Government work in America, being latterly attached to the British War Mission to the U.S.A. For his services he was awarded the C.B E. and made Lieut.-Col. in the R.A.F. Subsequently he paid a third visit to the States. He died at Koblentz, on February 7th, 1919, of pneumonia following influenza.' (Malvernian, Nov 1919).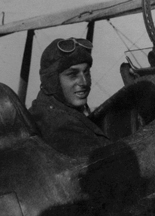 House: No 2, 1911 - 1913. Regiment: Royal Air Force.
Died: 19 June 1919 aged 22 in Israel. Drowned near Jaffa.
Cemetery:
Ramleh War Cemetery
EE. 37.
Son of Colonel Lyster-Smythe, Barbavilla, Collinstown. b. 1897.
Lower IV—Matriculation Class.
Great War, 2nd Lieutenant 3rd Bn Gordon Highlanders; Captain R.A.F.

'A keenness for all things engineering, and a thoroughly fearless disposition, marked him out for the Flying Corps. At first, however, he obtained a commission in the Gordon Highlanders, transferring later to the R.A.F., where he took part in the Palestine campaign and rose to the rank of Flight Commander. He was drowned, whilst bathing, at Jaffa, on June 19th.' (Malvernian, Dec 1919).

He was drowned while bathing at Jaffa.
Flight Global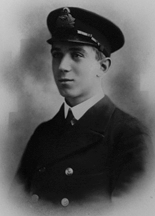 House: No 9, 1912 - 1916. Regiment: Royal Air Force.

Died: 13 July 1918 aged 21 in United Kingdom. Killed flying.

Cemetery:

Stourbridge Cemetery K 192

Son of G. F. Simms, Farlands, Stourbridge, b. 1897.
Modern III—Matriculation Form. House Prefect. Gymnasium IV. Flight Sub-Lieutenant R.N. 1916; Captain R.A.F.
Great War (overseas), D.S.C.

'In June 1916 Leslie Simms received a commission in the R.N.A.F., and in the following year was awarded the D.S.C. for valuable services in home waters. He became Flight Lieutenant and an Instructor. Later he was transferred to the Experimental Construction Department. At the time of his death he was expecting orders to proceed to the front. He had repeatedly applied to be sent overseas, but his services were required at home. He was killed while flying on July 14th. The keenness, splendid nerves, and absence of fear, which he proved himself to possess throughout his School career marked him out for the Air Service. He became a keen and daring officer, and was regarded as a Flying Officer who was likely to make a name. Many will grieve for the loss of a true friend and brave man.' (Malvernian, Nov 1918).


No of records: 5. View all 462 records Second World War


Book: Paperback and Kindle at Amazon epub