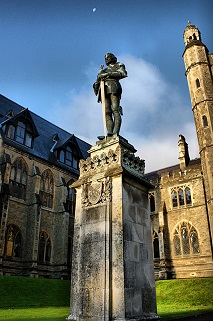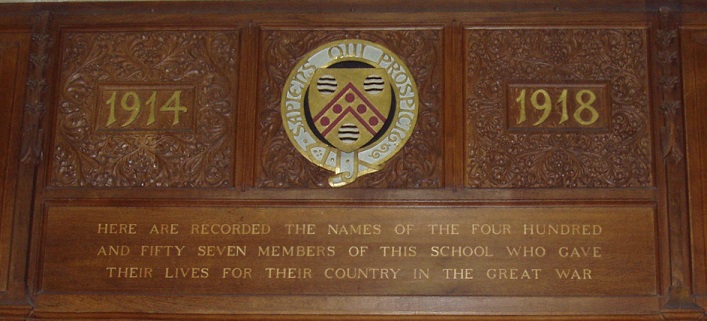 Statue of St George which is inscribed 'To Our Brothers', and oak panel memorial inside the chapel.
The following is a list with biographies of the 462 people who attended Malvern College and died due to the First World War. Altogether 2,833 are known to have served. There is also a corresponding page commemorating the 248 casualties in the Second World War.
There was not a month from August 1914 to November 1918 that an Old Malvernian did not become a casualty, with 6 killed on the first day of the Battle of Loos on the 25th September 1915 and 13 killed on the first day of the Battle of the Somme on the 1st July 1916.
The vast majority of casualties occurred in France and Belgium with 31 names recorded on the Menin Gate at Ypres, and 23 at Thiepval. There were also 23 casualties in Turkey due to the Gallipoli Campaign, and 16 in Iraq, including 2 near Kut.
They were in a wide range of regiments including 26 in the Royal Field Artillery, 13 in the Royal Engineers, 12 in the Worcestershire Regt, 11 in the Canadian Inf, 11 in the East Kent Regt (The Buffs), and 5 in the Royal Flying Corps and the Royal Air Force.
Most were officers with 133 Captains, 126 2nd Lieutenants, 114 Lieutenants, 26 Majors, and 15 Lieutenant Colonels.
29 received the MC, 10 the DSO and 1 the DCM, as well as 3 knighthoods (the CB, CMG, and MVO).
The information below is based primarily on the memorial books held at Malvern College which Ian Quickfall, and now Paul Godsland, the Malvernian Society archivists, have arranged to be digitised with the official memorial web site still in development.
Further information was also obtained from 'The Malvern College Register 1865-1924' edited by H.G.C Salmon, 'The Malvernian' school magazine, 'A History of Malvern College 1865 to 1965' by Ralph Blumenau, and 'Malvern College: A 150th Anniversary Portrait' by Roy Allen.
Information was also obtained from the Commonwealth War Graves Commission website, the Unit War Diaries and Service Records held at the National Archives in Kew, and various online commemorative websites whose links have been provided.
The main battles have tried to be identified in which Old Malvernians died in. Many though were killed in the general attrition of Trench Warfare which is so vividly described in the book 'Nothing of Importance' by Bernard Adams.
Below is a map showing the locations of the 246 cemeteries where Old Malvernians are buried or commemorated in. The markers are coloured yellow for one casualty, orange for between 2 and 9, and red for 10 or more. The name of the cemetery and number of casualties can be seen by hovering over the marker, and the list of names seen by clicking on the marker. Their full biographies and pictures can be seen by clicking on 'Further Info'.
The records can be filtered and/or sorted by name, house, age, regiment, battle, date, place etc by clicking on the appropriate drop down box and then the 'Search' button below the map. The original memorial book entry can be seen by clicking on the person's picture.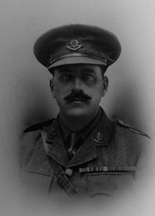 House: No 3, 1888 - 1892. Regiment: Worcestershire Regt.
Died: 23 July 1918 aged 43 in Eygpt. Died at Cairo.
Cemetery:
Alexandria War Memorial Cemetery
B. 71
Son of the Rev. A. Henry Arden (Reader in Tamil and Telugu), University of Cambridge, Curborough, Malvern. b. 1875.
Worcestershire Regt. (from Militia) 1897; Captain 1900; attached to Egyptian Army 1904; retired 1912; Osmanieh, 4th Class, 1913; South African War 1899—1902, Queens Medal with 3 Clasps, King's Medal with 2 Clasps.
Great War, re-joined Worcestershire Regt. 1914; Brevet Major 1915; D.S.O.; Brevet Lieut-Colonel; severely wounded and attached Administrative Branch (Egypt) 1918.
No. 3 Cadet Wing Royal Air Force and Reserve of Officers, 2nd Bn. Worcestershire Regiment ,DSO, Mentioned in Despatches, Order of Osmanieh, 2nd Class.

'At the outbreak of the war he re-joined his old regiment and served with them all through the retreat from Mons. He was badly wounded in July 1915, and was awarded the D.S.O. for "conspicuous gallantry and ability" at the battle of Neuve Chapelle, March 12th, 1915 - 'When the Battalion on his right was driven from their trenches, he formed his company under a heavy fire to a flank, counter-attacked the German right with great determination, and thereby enabled the battalion to reoccupy their trenches.'
Later he commanded a battalion of the Northumberland Fusiliers, and was dangerously wounded in July 1916. After his recovery, he held a Staff appointment as Commandant of a R.F.C. Cadet wing. Having been asked to undertake an important work of military organization in the Near East, he went to Egypt, and died in hospital, at Cairo, on July 23rd, 1918, a few days after his arrival.
"Johnny" Arden had a genial and happy disposition, and was deservedly popular in the School.' (The Malvernian, November 1918).

Medal card: WO 372/1/109453The Peerage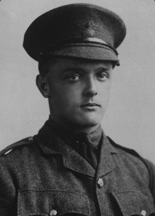 House: No 9, 1909 - 1912. Regiment: Worcestershire Regt.
Died: 21 October 1914 aged 20 in France. Killed in action near Lille.
Cemetery:
Le Touret Memorial
Son of W. H. Battle, 49 Harley Street, W. b. 1894.
Middle IV—Army II. House Prefect. Shooting VIII.
R.M.C. Sandhurst; Worcestershire Regt. 1914.
Great War, killed in action October 21, 1914.
Biography at Bedales

Service record: WO 339/11139
Geni profile
-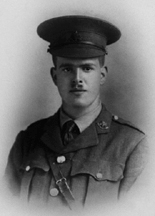 House: Day, 1909 - 1911. Regiment: Worcestershire Regt.
Died: 25 March 1918 aged 25 in France. Killed in action.
Battle:
German Spring Offensive
. Cemetery:
Arras Memorial
BAY 6
Born 21st October 1893, Manor House, Wilnscote, Warwick. Son of Rev. James Edward Huxley Blake and Beatrice Harriet Blake (formerly Milward), of 4, College Yard, Worcester and The Lees, Malvern. Sister: Beatrice Elizabeth Blake, Bretforton Vicarage, Honeybourne, Worcestershire.
Modern III—I. House Prefect. Head of House.
Architect.
Address: The Lees, Malvern.
8th Bn. attd. 14th Bn. Worcestershire Regiment, Twice Mentioned in Despatches.

'James Blake was a boy of more than ordinary capacity. He soon made his way to the top of the Modern Side, and became Head of his House. The profession he chose, that of an architect, was one eminently adapted to bring out his considerable artistic gifts. He was doing good work when the call to arms came in 1914. He joined the 8th Worcesters, soon obtained a commission, and took part in some of the hardest fighting on the Western Front. Two mentions in despatches and the testimony of his superior officers, prove that he possessed not merely ability and determination, but also powers of leadership of a high order.' (Malvernian, Apr 1919).

6 Jan 1915. Corporal James Robert Blake to be Second Lieutenant.
13.9.1916. Medical Board: 'He has been in France for 17 months. He contracted measles on 13/8/16 and this was followed by laryngitis and pneumonia. He was admitted to hospital on 7/9/16.'
Missing at Courcelette.
Nnwfhs
Remember the fallen

Service Record:WO 374/7021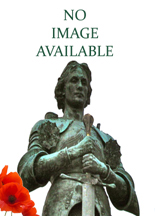 House: No 6, 1909 - 1913. Regiment: Worcestershire Regt.
Died: 17 October 1914 aged 19 in France. Killed in action.
Battle:
Battle of La Bassee
. Cemetery:
Le Touret Memorial
P 1718
Son of Mrs. Hastings-Medhurst, of Easton Cottage, Chagford, Devon. b. 1895.
Army III—I. House Prefect.
R.M.C. Sandhurst; Worcestershire Regt. 1914.
2nd Bn. Worcestershire Regiment.

'He went to France, 28 Aug. 1914, and was killed in action at Illies, near La Bassée, 17 Oct. 1914. On this occasion the Worcesters had suffered severely, and he had volunteered to go for re inforcements. He was almost in safety when he was killed by a maxim gun, but fortunately the forces coming up saw him and were in time to succour the few left alive. He had been wounded in the head three days previously, but refused to go into hospital, owing to shortage of officers. He was buried by his men the same night, 700 yards north-west of Illies Church.
His Colonel wrote to his widowed mother that he was a most promising officer, loved by all his men, and a real loss to his regiment; and another officer wrote: "We all loved him, and his men were very fond of him and would go anywhere with him. He was always so cheerful and extremely cool in action. As an officer remarked to me, 'an awfully nice fellow, a most promising soldier and one we can ill afford to lose.'"(De Ruvigny's Roll of Honour).

'He won a Prize Cadetship at Sandhurst in June 1913. In August of this year he was gazetted to the 2nd Worcestershire Regt., and had only been on active service in France for a month when he was killed in action on Oct. 17th. Possessed of more than average ability, those who knew him predicted a successful career in the Army, and it is more than sad that such promise has been cut short. He was a boy of happy, cheery disposition, and he leaves behind him many friends at Malvern who deeply regret his early death.' (Malvernian, Nov 1914).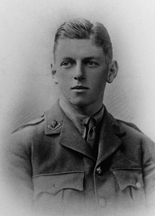 House: No 2, 1913 - 1917. Regiment: Worcestershire Regt.
Died: 10 February 1918 aged 20 in France. Died of wounds.
Cemetery:
Etaples Military Cemetery
XXVIII E 9
Son of Mrs. A. L. Honey, of Cowper's House & Houghton, Huntingdon, Hunts, and the late Rev. Albert Alexis Honey. Native of Huntingdon. b. 1898.
Middle V—Lower VI. Senior Chapel Prefect. XI Cricket; XI Football; Ledbury Cap. Cadet Officer.
4th Bn. Worcestershire Regiment.

'A. C. Honey only left School last April for a course at an Officers' Cadet Unit at Firbright, after which he obtained a commission in the Worcesters, and went to the front. He was wounded on November 30, a bullet passing through his left arm, lacerating the lung and breaking a rib. After ten weeks of patient suffering, he died on February 10. As Alec Honey belonged to the generation of most of the present members of the School, his loss will be keenly felt. His shyness and reserve restricted his circle of intimate friends, but those who knew him best entertained a strong affection for him, and respected him for the seriousness of purpose and unfaltering sense of justice and duty which he showed in every action. Not a few of his contemporaries owed more than they knew to his wholesome influence. He was modest to a fault, and could never see any merit in his own performance, though he was a natural and proficient games player. His remarkable achievement in his first summer term marked him out as a cricketer of great promise, for in one of the Junior House matches he made 176 not out in the first innings, and followed it up in the second innings with 268. He gave every promise of a successful career at Oxford, where he had already entered at Brasenose College. He was not destined to outlive by many months his school career, but even in the short period of his military service he amply fulfilled the expectations of those who knew and loved him most.' (Malvernian, Mar 1918).

He was wounded at Cambrai on the 30th November 1917 and died of wounds on the 10th February 1918 at No. 20 General Hospital, Camiers, France.
Biography at Worcestershire Regiment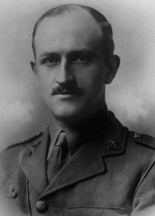 House: No 7, 1900 - 1902. Regiment: Worcestershire Regt.
Died: 21 October 1916 aged 30 in France. Killed in action.
Battle:
Battle of the Somme
. Cemetery:
Thiepval Memorial
P 5A/5C
Son of A. Kerwood, Watling House, Barnt Green, b. 1886.
Middle V—Remove. Minor Scholar. Lea Shakespeare.
Solicitor 1908; Captain 8th Worcester Regt. 1909;
Great War, mobilised 1914, Major.

He disembarked at Boulogne on March 31, 1915, with the 1/8th Battalion.
He was promoted to Major at the front and became Second-in-Command of the 1/8th Worcesters.

'Major Kerwood had always taken a keen interest in military matters. Twelve years ago he joined the Volunteers at Redditch. He became a captain, and was instrumental in raising a company of Territorials at King's Norton. He afterwards obtained funds for building a drill hall, which was opened about four years ago. He went to the front a year and eight months ago, and was killed in action on October 21st while in temporary command of a battalion of the Cheshire Regiment.' (Malvernian, Dec 1916).

He was killed on October 21, 1916, while in temporary command of the 13th (Service) Battalion, The Cheshire Regiment, when the unit made a successful assault on Regina Trench, which ran north of Courcelette, in which the battalion captured around 250 prisoners.
Redditch Advertiser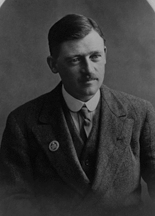 House: Sch, 1900 - 1902. Regiment: Worcestershire Regt.
Died: 26 February 1919 aged 34 in United Kingdom. Died of pneumonia.
Cemetery:
Winchester West Hill Old Cemetery
40 2927
Son of Rev. the Hon. John and Mrs. Marsham, of St. Clair, Seaford, Sussex, and St. Maur, Newton Abbot, b. 1885.
Middle IV—Middle Shell.
South African Police; Farmer in Canada.
Great War, Private Strathcona's Horse 1914, 2nd Lieutenant 11th Bn. Worcestershire Regiment transf. to Labour Corps.
(overseas); severely wounded 1915; attached Hants Regt. Died at Winchester, February 26, 1919.

'Marsham had a varied life before the War. He was for a time in the South African Police, then in India, and finally engaged in farming in Canada. He enlisted as a Private in Strathcona's Horse, and soon obtained a commission in the 11th Worcesters. In October, 1915, he was very severely wounded in the right arm—a wound which caused him intense and prolonged pain and prevented him taking the field again. When he had to some extent recovered he joined up again and was attached to the Hampshire Regiment for work in connection with agriculture. He died of pneumonia, at Winchester, on February 26th, 1919.' (Malvernian, Nov 1919).

He served in 'D' Company of the 11th Battalion Worcestershire Regiment. Whilst training he was wounded by shelling at Maricourt, on the Somme river bank on the 7th October 1915. After he was wounded he was awarded the Silver War Badge and then served with the Labour Corps.

He married Olive Hill in 1918. He later died age 32 on the 27th February 1919, of pneumonia following on from his wounds.
Worcestershire regiment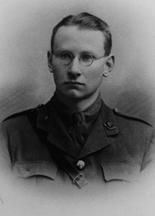 House: No 3, 1911 - 1914. Regiment: Worcestershire Regt.
Died: 16 June 1915 aged 19 in Belgium. Killed in action in Flanders.
Cemetery:
Ypres Menin Gate
P 34
Son of J. J. Muir. b. 1896.
Upper IV B—Science I. School Prefect. Head of House. XI Cricket; XXII Football; Fives Pair. Cadet Officer.
Great War, 2nd Lieutenant 6th Bn. attd. 3rd Bn Worcestershire Regt. 1914.

'He left us only last Christmas. Here he earned the respect and affection of all who knew him by the genuine simplicity of his character and a certain natural dignity. He was not one of those to whom a soldier's career would in itself be likely to make any great appeal, but a high sense of duty impelled him to try, despite his short sightedness, to obtain a commission. This he gained in the 6th (Reserve) Battalion of the Worcestershire Regiment. He went to the front in March with the 3rd Battalion, and was killed in action in Flanders on June 6th.' (Malvernian, Jul 1915).

Unit War Diary extract of 16th June 1915:
'The orders to the Battalion were to support and consolidate the positions gained by the 9th Inf. Bde. In the captured trenches about "Y" wood and to the North of Hooge, and help them consolidate. After an examination of the position had been made, it was decided that immediate support was not necessary. After the assault by the 9th Infantry Brigade, the 7th Infantry Brigade had orders to occupy their assembly trenches and this was done. The H.A.C. at once followed the battalions Royal Fusiliers and 1st Lincs and helped them to consolidate, but after communication with them in captured trenches it was found that immediate support to the H.A.C. which had been ordered, was not necessary, so battalion remained in the assembly trenches vacated by the 9th Inf. Bde., remaining there under heavy shell fire, and a good many casualties occurred. [Killed: Capt EW Buckler, Lt B Muir, Lt RN Loring; Wounded 11 officers. Rank and File: Killed 30, Wounded 255, Missing 24. Total 309]'.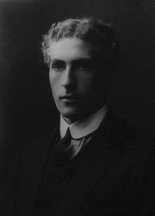 House: No 6, 1905 - 1910. Regiment: Worcestershire Regt.
Died: 16 May 1915 aged 24 in France. Died of wounds near Ypres.
Battle:
Second Battle of Ypres
. Cemetery:
Bethune Town Cemetery
II A 1
Son of Mrs. Scott, b. 1891.
Lower IV—Army I. Senior Chapel Prefect. XI Football 1907- 09 (Captain); XI Cricket 1909,10. Cadet Officer.
Sugar Planter and Farmer.
Lieutenant 6th Batt. Worcestershire Regt. (T.F.) 1912.
Great War, mobilised 1914, Captain.

'He was killed near Ypres in a night attack while leading his men into action. A boy of singularly handsome appearance and charm of manner, he was one of the best known and most popular of later Malvernians. It is certain that he was equally popular in his Regiment, for his Sergeant writes: "If any man could give his life to fetch him back he would be back at once. There is no doubt he was one of the best, and that is not the opinion of his platoon but of the whole Battalion." A fine epitaph this! His simple, generous, loyal character gave him quite an extraordinary influence during his last year or two at School.' (Malvernian, Jun 1915).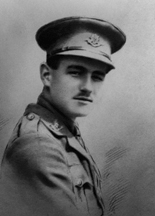 House: Sch, 1910 - 1914. Regiment: Worcestershire Regt.
Died: 27 April 1918 aged 23 in France. Killed in action near Amiens.
Cemetery:
Adelaide Cemetery Villiers Bretonneux
II J 8
Born: December 27th 1895. Son of Herbert Stanley Stone, M.D., and Kate Stone, Beechwood, Reigate.
Army III—I. School Prefect. XI Cricket and Football.
R.M.C. Sandhurst; 1st Bn. Worcestershire Regiment 1914; Captain 1917. M.C., Despatches (2).

He was a contemporary at Malvern of C. S. Lewis, who wrote home to his father in October 1913: 'The mother of Stone .. has died this week and he has consequently gone home. It is a very nasty business.' C. S. Lewis also served in the trenches and was wounded in April 1918.

He was wounded by a bullet which passed through his left arm on the 9th September 1915 at Hooge.

He was again wounded in 1917 by a gunshot wound in the left leg.

'Noel Stone was a very attractive and blameless boy at School; his career was successful in every way, and he was both liked and respected by all, though somewhat undemonstrative. He represented the School with credit both at cricket and football. When he entered the Army (his chosen profession) he soon showed himself a worthy representative of Malvern in the splendid county regiment. His Military Cross, finely won, gave promise of even greater things. Dis aliter visum (It seemed otherwise to the Gods)'. (Malvernian, Jun 1918).
Wisden

Service record:WO 339/23639
Unit War Diary:WO 95/1723/1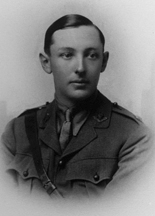 House: No 6, 1905 - 1909. Regiment: Worcestershire Regt.
Died: 31 October 1916 aged 25 in France. Killed in action at Delville.
Battle:
Battle of the Somme
. Cemetery:
Thiepval Memorial
P 5A/6C
Son of E. V. Surr, San Francisco, U.S.A. b. 1891.
Upper Shell—Lower VI.
Birmingham University; B. Com. (First Class) 1913.
In business (Baldwin's, Ltd.).
Great War, Private Public Schools' Batt. 1914; Lieutenant 5th Worcesters.

'After leaving School he attended Birmingham University and took his degree with honours in commerce. He afterwards entered the works of Baldwin's Ltd., and at the outbreak of war joined the Royal Fusiliers. Later he took a commission in a battalion of the Worcestershire Regiment, and went to the front a year ago. He was keenly interested in the Boy Scout movement, being a Scoutmaster for some years. As a boy at school he was distinguished for his kindly and genial courtesy. A short poem written by him not long before his death is published below.' (Malvernian, Dec 1916).

SUNSET.
Those golden entry-ways of cloud
Like islands in a sunset sea
Are gateways, leading from the crowd
Of mortals, to where God must be.

Beyond, unfathomable blue.
From out which peeps one evening star.
Revealing Peace, which men still view
In glimpses only, seen afar.

How many souls have passed that way ;
Gone through the gateways gleaming bright ?
How many angels come each day
To meet there those who seek the Light ?

Men cannot tell, but this they know,
Those clouds must be a trysting-place,
Where wait them, toiling still below.
The souls who early won their race.

R. V. S.
(Killed in action October 1916).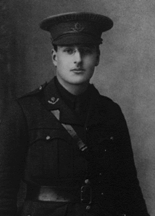 House: No 3, 1910 - 1914. Regiment: Worcestershire Regt.

Died: 08 July 1915 aged 20 in France. Killed in action.

Cemetery:

Beuvry Communal 54

Son of George Dyott Willmot and Nellie P. Chattock (formerly Willmot), Blyth Cottage, Coleshill, Birmingham, b. 1895.
Modern III—Science I. School Prefect. House XI Cricket and Football.
Surveyor.
Great War, 2nd Lieutenant 6th Bn. Worcestershire Regiment. 1914.

'He received his commission in October last in the 6th Worcesters (Special Reserve of Officers), and went to France in January. He was killed in action on July 8th.' (Malvernian, Jul 1915).

Coleshill Chronicle, 10th July 1915:
LIEUT. J. D. WILLMOT KILLED ROYAL MESSAGE OF SYMPATHY
News was received on Monday evening of the death in action on July 3rd of Lieutenant John Dyott Willmot, the eldest son of Mr George Dyott Willmot, of Coleshill. Lieutenant Willmot was in his 20th year. He joined the 6th Worcestershire Battalion (Officer's Reserve) last October, and left for France in January, as a subaltern attached to the 2nd Worcesters. He was invalided home owing to an accident, but returned to the front after a few weeks. In his school days he was known as a great athlete, and at Malvern College, where he went from Mr J G Bradshaw's Preparatory School at Packwood Hough, he won the open high jump in 1913 and 1914 and the long jump in 1914. He was in Mr P R Farrant's house at Malvern, and became a School Prefect. He was a member of the Officers' Training Corps at the College. Mr and Mrs Willmot received a telegram from Buckingham Palace as follows:- "The King and Queen deeply regret the loss you and the Army have sustained by the death of your son in the service of this country. Their Majesties truly sympathise with you in your sorrow."
Biography at Coleshill Remembers


No of records: 12. View all 462 records Second World War


Book: Paperback and Kindle at Amazon epub